Be Your Best Creative Self
科罗拉多大学波德分校
课程信息
Welcome to Be Your Best Creative Self, the second course in the Personal Development for Professional Success Specialization.
英语(English)
字幕:阿拉伯语(Arabic), 法语(French), (欧洲人讲的)葡萄牙语, 中文(简体), 意大利语, 越南语, 韩语, 德语(German), 俄语(Russian), 土耳其语(Turkish), 英语(English), 西班牙语(Spanish)
您将学到的内容有
H​ow to reliably attain and nurture a creative state

H​ow to brainstorm using four effective and reliable processes

H​ow to define and promote your personal brand

H​ow to work successfully with others as a creative professional
您将获得的技能
video
writer
Graphic Design
creative professional
photographer
英语(English)
字幕:阿拉伯语(Arabic), 法语(French), (欧洲人讲的)葡萄牙语, 中文(简体), 意大利语, 越南语, 韩语, 德语(German), 俄语(Russian), 土耳其语(Turkish), 英语(English), 西班牙语(Spanish)
提供方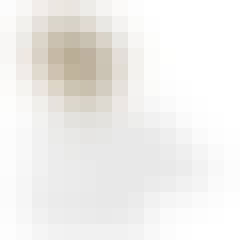 科罗拉多大学波德分校
CU-Boulder is a dynamic community of scholars and learners on one of the most spectacular college campuses in the country. As one of 34 U.S. public institutions in the prestigious Association of American Universities (AAU), we have a proud tradition of academic excellence, with five Nobel laureates and more than 50 members of prestigious academic academies.
教学大纲 - 您将从这门课程中学到什么
Module 1: Creativity and Effective Brainstorming
In this module, students will learn about both the practice and nurturing of the creative state. Students will also learn four reliable ways to brainstorm.
14 个视频

(总计 29 分钟)
, 4 个阅读材料
, 2 个测验
A little about your instructor.
2分钟
What does "creative" really mean?
2分钟
Avoid falling for the left brain/right brain myth.
2分钟
Creativity is a practice.
2分钟
Confidence builds momentum and momentum builds confidence.
1分钟
Know when and where to work.
2分钟
Here are four ways to get moving.
1分钟
Make a list to make progress.
2分钟
Talent matters, not things.
2分钟
Why Take This Course?
10分钟
The Left Brain, the Right Brain, and Points-in-Between
15分钟
Making a List to Make Progress
2分钟
Quiz: About creativity
10分钟
Module 2: Your Personal Brand
In this module, students will learn how to apply the concepts of branding toward successfully presenting themselves to others.
8 个视频

(总计 15 分钟)
, 1 个阅读材料
, 1 个测验
People like good people.
1分钟
Everything you make should reflect everything you believe.
2分钟
Great products deserve great packaging.
1分钟
Catch mistakes before your clients do.
2分钟
Everything You Do Matters
2分钟
Module 3: Working with Others
In this module, students will learn how to work with others. The lessons here will teach students the importance of honesty, communicating clearly , dealing constructively with criticism, and avoiding common workplace "traps."
12 个视频

(总计 25 分钟)
, 4 个阅读材料
, 2 个测验
Give them dreams, not keepsakes.
1分钟
Taking criticism is the job.
1分钟
Reading people is impossible.
1分钟
With practice you can avoid most traps.
4分钟
If you must, surrender, but never give up.
2分钟
No one likes to be bullied.
2分钟
Nothing teaches like teaching.
2分钟
Whenever you can, make work fun!
2分钟
Intentional vs. Accidental Growth
2分钟
Top Ten Tips for Creative Professionals
2分钟
About working with others
30分钟