课程信息
Learn fundamental concepts in data analysis and statistical inference, focusing on one and two independent samples.
英语(English)
字幕:阿拉伯语(Arabic), 法语(French), (欧洲人讲的)葡萄牙语, 中文(简体), 意大利语, 越南语, 韩语, 德语(German), 俄语(Russian), 土耳其语(Turkish), 英语(English), 西班牙语(Spanish)
您将获得的技能
Statistics
Statistical Hypothesis Testing
Biostatistics
英语(English)
字幕:阿拉伯语(Arabic), 法语(French), (欧洲人讲的)葡萄牙语, 中文(简体), 意大利语, 越南语, 韩语, 德语(German), 俄语(Russian), 土耳其语(Turkish), 英语(English), 西班牙语(Spanish)
提供方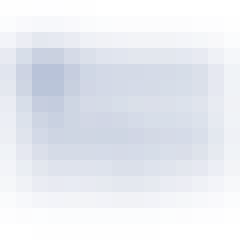 约翰霍普金斯大学
The mission of The Johns Hopkins University is to educate its students and cultivate their capacity for life-long learning, to foster independent and original research, and to bring the benefits of discovery to the world.
审阅
来自

数学生物统计学入门 2

的热门评论
Please, make a reboot of this course with some improvements in the material. More examples\n\nMore solved exercises.\n\nMore homework.
Outstanding professor -- more rigorous than other similar classes. Just the right degree of challenge in the quizzes.
Goode videos and teacher. The videos are old and it will be perfect to refresh them and make it more interactive.
Thank you Dr Brian for the in-depth teaching from fundamental to application in real-world healthcare research
查看所有评论
关于 Advanced Statistics for Data Science 专项课程
Fundamental concepts in probability, statistics and linear models are primary building blocks for data science work. Learners aspiring to become biostatisticians and data scientists will benefit from the foundational knowledge being offered in this specialization. It will enable the learner to understand the behind-the-scenes mechanism of key modeling tools in data science, like least squares and linear regression.