课程信息
This is Class 2 of the MOOC Specialization, Become a Sustainable Business Change Agent.
提供方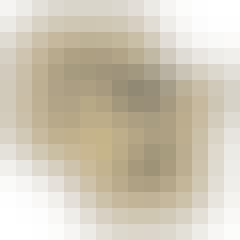 科罗拉多大学系统
The University of Colorado is a recognized leader in higher education on the national and global stage. We collaborate to meet the diverse needs of our students and communities. We promote innovation, encourage discovery and support the extension of knowledge in ways unique to the state of Colorado and beyond.
审阅
来自

MORE ON CHANGE AND SUSTAINABILITY

的热门评论
Very hands-on course. The professor almost anticipates questions that might arise and explains everything in great detail. Very clear, useful and applicable!
This course was excellent! It provided concrete and useful information in many topics, applicable to a wide variety of industries.
Another great course in the Sustainability Agent specialization. I recommend!
Fantastic hands on and working with solutions that fit any sector of business
查看所有评论
关于 Become a Sustainable Business Change Agent 专项课程
About the course This specialization is for anyone who would like to improve how their company or organization impacts the environment, people and communities. We will introduce you to some of the key concepts and tools of sustainable business, then teach you how to be an effective change agent. By the end of the specialization you will have the skills to create an effective sustainability proposal and know who you have to convince, and what they need to be convinced. The Classes Class 1: First Steps in Making the Business Case for Sustainability Identifying a good first project, writing an effective proposal, financial analysis & sustainable thinking. Class 2: More on Change and Sustainability Implementing change, green design, sustainability reporting, examples from practitioners/ Class 3: Sustainable Business: Big Issues, Big Changes Climate change, carbon footprinting, Context-based sustainability and science-based targets, water and energy, workplace sustainability issues, and supply chain impacts. Class 4: Comprehensive Case The capstone class haps you put all the pieces together as you produce a complete proposal for change! This proposal can be based on a case we have written or for your organization, or both.
常见问题
讲座和作业的访问权限取决于您的注册类型。如果您以旁听模式参加课程,则可以免费查看大多数课程资料。要访问评分作业并获得证书,您需要在旁听期间或之后购买证书体验。如果看不到旁听选项:

课程可能不提供旁听选项。您可以尝试免费试用,也可以申请助学金。
课程可能会改为提供'完整课程,没有证书'。通过此选项,您可以查看所有课程材料、提交所要求的作业,以及获得最终成绩。这也意味着您将无法购买证书体验。

您注册课程后,将有权访问专项课程中的所有课程,并且会在完成课程后获得证书。您的电子课程证书将添加到您的成就页中,您可以通过该页打印您的课程证书或将其添加到您的领英档案中。如果您只想阅读和查看课程内容,可以免费旁听课程。

Is financial aid available?

是的,Coursera 可以为无法承担费用的学生提供助学金。通过点击左侧"注册"按钮下的"助学金"链接可以申请助学金。您可以根据屏幕提示完成申请,申请获批后会收到通知。您需要针对专项课程中的每一门课程完成上述步骤,包括毕业项目。了解更多。
还有其他问题吗?请访问 学生帮助中心。