课程信息
This course covers practical techniques to elicit and express software requirements from client interactions.
英语(English)
字幕:阿拉伯语(Arabic), 法语(French), (欧洲人讲的)葡萄牙语, 希腊语, 意大利语, 越南语, 韩语, 德语(German), 俄语(Russian), 英语(English), 西班牙语(Spanish)
您将学到的内容有
Create clear requirements to drive effective software development

Visualize client needs using low-fidelity prototypes

Maximize the effectiveness of client interactions

Adapt to changing product requirements
您将获得的技能
Agile Software Development
User Story
Software Requirements
Use Case
英语(English)
字幕:阿拉伯语(Arabic), 法语(French), (欧洲人讲的)葡萄牙语, 希腊语, 意大利语, 越南语, 韩语, 德语(German), 俄语(Russian), 英语(English), 西班牙语(Spanish)
提供方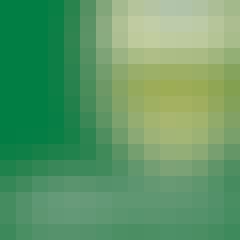 阿尔伯塔大学
UAlberta is considered among the world's leading public research- and teaching-intensive universities. As one of Canada's top universities, we're known for excellence across the humanities, sciences, creative arts, business, engineering and health sciences.
Module 1: Introduction to Requirements
Welcome to the first module! In this module, you will become familiar with software requirements and some issues surrounding them. You will learn what a software requirement is, including the different types of requirements. Then, you will learn how to deal with changing requirements and control project scope, as well as how requirements affect design. These lessons will give you the knowledge you need to move on to eliciting and creating good quality requirements in the next modules.
11 个视频

(总计 64 分钟)
, 6 个阅读材料
, 2 个测验
Module 2: User Interaction
A major duty of a software product manager is eliciting and expressing requirements from your client. This module will walk you through the basics of client interactions and requirements elicitation and expression. You will learn how to create the best product for your end users, how to conduct productive client meetings, and various ways of expressing requirements. These techniques will provide you with the tools you will need to confidently interact with your client as well as satisfy them with the "right product".
9 个视频

(总计 56 分钟)
, 3 个阅读材料
, 2 个测验
Module 3: Writing Requirements
Explore the many ways in which software requirements can be represented. In this module, you will learn about the most popular means of expressing requirements in the industry today: the user story. You will learn how acceptance tests help to verify the stories which they accompany, and how to create a robust product backlog. At the end of the module, you will learn how story maps are used to organize user stories, so that you're always putting your effort into the tasks which makes the most impact.
8 个视频

(总计 52 分钟)
, 3 个阅读材料
, 2 个测验
Module 4: Quality Requirements
To this point, you have learned how to effectively elicit, express, and prioritize requirements. It's now time to ensure clarity. This last module will explore the activity of analyzing requirements in greater detail. Analyzing creates clear, actionable, requirements which result in high quality software with fewer errors.
4 个视频

(总计 39 分钟)
, 6 个阅读材料
, 3 个测验
审阅
来自

客户要求与软件需求

的热门评论
Excellent! There is a lot of great practical info you can apply in real life. I would suggest instructors include some more info about SPM in the framework of startups (rather than client framework).
It is very good knowledge. But my English poor for that, was, sometimes. So was hard to understand and catch information. As a result 90% for grade. It is ok. But it is ok. Viam supervadet vadens
It was a fantastic course that gives a peek of the real-world problems and processes in product management. It was a great learning experience with peer-graded assignments and the graded quizzes.
Very useful course for any one in the Software industry that currently working with clients. Help us to improve how to communicate efficiently with them and get the quality business requirement
查看所有评论
In this Software Product Management Specialization, you will master Agile software management practices to lead a team of developers and interact with clients. In the final Capstone Project, you will practice and apply management techniques to realistic scenarios that you will face as a Software Product Manager. You will have the opportunity to share your experiences and learn from the insights of others as part of a Software Product Management