课程信息
Note: You should complete all the other courses in this Specialization before beginning this course.
提供方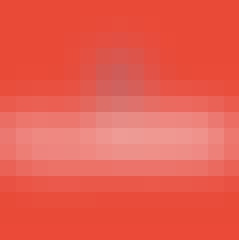 伊利诺伊大学香槟分校
The University of Illinois at Urbana-Champaign is a world leader in research, teaching and public engagement, distinguished by the breadth of its programs, broad academic excellence, and internationally renowned faculty and alumni. Illinois serves the world by creating knowledge, preparing students for lives of impact, and finding solutions to critical societal needs.
此 课程 隶属于 伊利诺伊大学香槟分校 提供的 100% 在线 Master in Computer Science。 如果您被录取参加全部课程,您的课程将计入您的学位学习进程。
教学大纲 - 您将从这门课程中学到什么
Orientation
In this module, you will become familiar with the course, your instructor, your classmates, and our learning environment.
1 个视频

(总计 7 分钟)
, 5 个阅读材料
, 1 个测验
About the Discussion Forums
15分钟
Updating Your Profile
10分钟
Week 1 - Task Overview
In this module, you'll get started working on Task 1 for the project.
Week 2
Continue working on Task 1!
Task 1 Example Solutions
30分钟
Week 3
Be sure to submit Task 1 by the end of the week.
Week 4
In this module, you'll get started working on Task 2 for the project.
审阅
来自

CLOUD COMPUTING PROJECT

的热门评论
The great end of the great course. This course allows to dive deeply in the Could Computing Technologies and use those bunch of theoretical knowledge gained during first 5 parts.
This is a must course for this specialization and it greatly complements the Cloud Applications 1 and 2 courses. It is both challenging and fun!
Need to sort out the AWS link and some of the descriptions but if you really want to learn something this hands on course is the way to go.
it need to add supervisor to review the result of the project evaluation done by peer
查看所有评论
The Cloud Computing Specialization takes you on a tour through cloud computing systems. We start in in the middle layer with Cloud Computing Concepts covering core distributed systems concepts used inside clouds, move to the upper layer of Cloud Applications and finally to the lower layer of Cloud Networking. We conclude with a project that allows you to apply the skills you've learned throughout the courses.