数学思维导论
斯坦福大学
课程信息
Learn how to think the way mathematicians do – a powerful cognitive process developed over thousands of years.
英语(English)
字幕:阿拉伯语(Arabic), 法语(French), (欧洲人讲的)葡萄牙语, 中文(简体), 意大利语, 越南语, 韩语, 德语(German), 俄语(Russian), 土耳其语(Turkish), 英语(English), 西班牙语(Spanish)
您将获得的技能
Number Theory
Real Analysis
Mathematical Logic
Language
英语(English)
字幕:阿拉伯语(Arabic), 法语(French), (欧洲人讲的)葡萄牙语, 中文(简体), 意大利语, 越南语, 韩语, 德语(German), 俄语(Russian), 土耳其语(Turkish), 英语(English), 西班牙语(Spanish)
提供方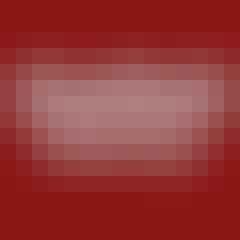 斯坦福大学
The Leland Stanford Junior University, commonly referred to as Stanford University or Stanford, is an American private research university located in Stanford, California on an 8,180-acre (3,310 ha) campus near Palo Alto, California, United States.
审阅
来自

数学思维导论

的热门评论
It has help evaluate what I put into decision in any applicable context. Since I've noted what decision I make and how outcome can be made to vary when I consider all components in a isolated manner.
It was an amazing course! Lots of interesting content. The content is also explained really well, i found it really easy to understand. The assessments are a little challenging, but reasonably sized.
An awesome course. Very easy to follow at the start, becomes more challenging at the end. I have a PhD in economics yet I struggled with the real analysis at the end. And that's just intro level! :-D
This course is great because it teaches you the foundations of mathematical thinking, namely how to write rigorous and concise proofs. I really enjoyed the course and would recommend it to a friend.
查看所有评论
常见问题
Is financial aid available?

What is the passing grade for this course?
还有其他问题吗?请访问 学生帮助中心。