课程信息
In this course, you learn advanced techniques within the DATA step and procedures to manipulate data.
英语(English)
字幕:法语(French), (欧洲人讲的)葡萄牙语, 俄语(Russian), 英语(English), 西班牙语(Spanish)
英语(English)
字幕:法语(French), (欧洲人讲的)葡萄牙语, 俄语(Russian), 英语(English), 西班牙语(Spanish)
提供方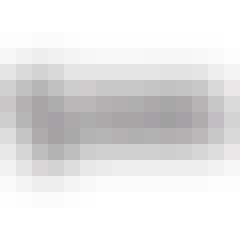 SAS
Through innovative software and services, SAS empowers and inspires customers around the world to transform data into intelligence. SAS is a trusted analytics powerhouse for organizations seeking immediate value from their data. A deep bench of analytics solutions and broad industry knowledge keep our customers coming back and feeling confident. With SAS®, you can discover insights from your data and make sense of it all. Identify what's working and fix what isn't. Make more intelligent decisions. And drive relevant change.
授课大纲 - 您将从这门课程中学到什么
Introduction
In this module you'll get an overview of this course and set up your practice files. Then you'll explore macro programming and learn what the macro facility will enable you to do and why it can make your job as a SAS programmer easier.
SAS Macro Facility
In this module, you learn how SAS processes code behind the scenes. This is important because mastering the SAS macro facility is only possible if you understand how macro language elements impact this processing. You also learn how to create and use macro variables to dynamically modify text in a program.
Storing and Processing Text
In this module, you learn more about storing and processing text. You learn to use macro functions to manipulate text, and how to use both PROC SQL and the DATA step to create macro variables based on values read from your data. You also learn how to use indirect referencing to look up a macro variable's value based on another macro variable.
Working with Macro Programs
In this module, you learn to write and call macro programs to generate SAS code based on input values. You also learn about macro variable scope - where macro variables are stored and how long they are available. Finally you learn about conditionally generating and processing code using macro IF/THEN statements, and iterative processing with macro DO loops.
审阅
来自

SAS MACRO LANGUAGE

的热门评论
Great course! If you can follow this course, you will be no problem on SAS advanced certificate! The contents are much more indepth than the exam requirement!
The course is great. I wonder if the instructor is Stacey Syphus. I took two other courses where Stacey Syphus was the instructor. The voice in this course is totally different from the other two.
Thank you Stacey for your training with practical examples.
I love it a lot. The best course ever that I could take. Many thanks
查看所有评论
关于 SAS Advanced Programmer 专业证书
When you complete this professional certificate program, you will have experience in SAS programming using SAS 9 and will be able to process data using Structured Query Language in the SAS environment, use the SAS macro facility to design, write, and debug dynamic macro programs, and use advanced DATA step techniques and procedures to manipulate data. These skills prepare you for the SAS Advanced Programming Professional certification exam.