 分子热力学统计
明尼苏达大学
课程信息
This introductory physical chemistry course examines the connections between molecular properties and the behavior of macroscopic chemical systems.
英语(English)
字幕:法语(French), 巴西葡萄牙语, 俄语(Russian), 英语(English), 西班牙语(Spanish)
英语(English)
字幕:法语(French), 巴西葡萄牙语, 俄语(Russian), 英语(English), 西班牙语(Spanish)
提供方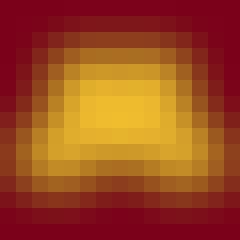 明尼苏达大学
The University of Minnesota is among the largest public research universities in the country, offering undergraduate, graduate, and professional students a multitude of opportunities for study and research. Located at the heart of one of the nation's most vibrant, diverse metropolitan communities, students on the campuses in Minneapolis and St. Paul benefit from extensive partnerships with world-renowned health centers, international corporations, government agencies, and arts, nonprofit, and public service organizations.
审阅
来自

分子热力学统计

的热门评论
Excellently taught course, instructor is very knowledgeable and has an impeccable pedagogy. Quizzes are just challenging enough to maintain interest in the subject matter being taught. 10/10
A beautiful well taught course. The lecturers were not boring and the teaching was very lively. It opened my mind to the importance of thermodynamics in many real world applications.
Some of the best lectures I've ever seen. They manage to present difficult and subtle material in a clear manner. Exercises were good too. I learned a lot! Thanks from Norway :)
Entropy doesn't is desorder, entroby is related with the number of microstated that defined the macrostated Helmholtz and Gibbs can be related with out temperature constant
查看所有评论
常见问题
讲座和作业的访问权限取决于您的注册类型。如果您以旁听模式参加课程,则可以免费查看大多数课程资料。要访问评分作业并获得证书,您需要在旁听期间或之后购买证书体验。如果看不到旁听选项:

课程可能不提供旁听选项。您可以尝试免费试用,也可以申请助学金。
课程可能会改为提供'完整课程,没有证书'。通过此选项,您可以查看所有课程材料、提交所要求的作业,以及获得最终成绩。这也意味着您将无法购买证书体验。

您购买证书后,将有权访问所有课程材料,包括评分作业。完成课程后,您的电子课程证书将添加到您的成就页中,您可以通过该页打印您的课程证书或将其添加到您的领英档案中。如果您只想阅读和查看课程内容,可以免费旁听课程。

Is financial aid available?
还有其他问题吗?请访问 学生帮助中心。