您将学到的内容有
Recognize the historical backdrop that created disproportionate disease burden within racial/ethnic groups.

Explain factors within the structure and delivery of healthcare that cause racial and ethnic disparities in health status and outcomes.

Critically appraise approaches to address racial inequity in healthcare, all within the US and international contexts.

How history & the factors of lack of access & representation in healthcare parallels other sectors in the U.S. and international contexts
关于此 专项课程
Recent events have once again put a spotlight on 400+ years of racism that has deeply entrenched our everyday structures, notably healthcare delivery. There is a significant need to provide a deep skillset to learners who have significant potential to change this system towards equity. Reducing racial and ethnic health disparities is core to the mission of public health. The healthcare delivery system contributes to these disparities in unique and complex ways. In this MOOC series, we will learn about the sociological contributions and historical backdrop of why racial inequities exist in healthcare. We will also critically analyze the various causes of racial inequities in healthcare. And lastly, we will go through approaches to achieving equity in healthcare.
应用的学习项目
There is one peer-reviewed assignment in Week 3 of every course, summarized below:
Course 1: learners will select a country, U.S. state, city or town and explore its health status by creating a "health profile," introducing learners to looking into health-related literature and help develop the skills necessary to recognize racial disparities in healthcare.
Course 2: learners will select a country or U.S. state and explore the healthcare structure by creating a "healthcare structure profile," teaching learners to gather factual statements about healthcare systems and develop the skills necessary to analyze the causes of racial/ethnic disparities in healthcare that stem from the system structure.
Course 3: learners will select a country or U.S. state and create an intervention to address a specific racial/ethnic disparity in healthcare, allowing them to think through the possible interventions and solutions to address a specific disparity in healthcare.
加入课程
Coursera 专项课程是帮助您掌握一门技能的一系列课程。若要开始学习,请直接注册专项课程,或预览专项课程并选择您要首先开始学习的课程。当您订阅专项课程的部分课程时,您将自动订阅整个专项课程。您可以只完成一门课程,您可以随时暂停学习或结束订阅。访问您的学生面板,跟踪您的课程注册情况和进度。
实践项目
每个专项课程都包括实践项目。您需要成功完成这个(些)项目才能完成专项课程并获得证书。如果专项课程中包括单独的实践项目课程,则需要在开始之前完成其他所有课程。
获得证书
在结束每门课程并完成实践项目之后,您会获得一个证书,您可以向您的潜在雇主展示该证书并在您的职业社交网络中分享。 History of Racial Inequity in Healthcare
The first course of the Addressing Racial Health Inequity in Healthcare specialization will first situate the role of public health in healthcare, and walk through important concepts and definitions that you will see throughout the course and subsequent courses. You will walk through the social and biological perspectives on the concepts of race and racism, and unpack the history of unequal treatment in the U.S. You will learn about the health insurance system in the U.S., differential access to care, and professional challenges to diversity in healthcare. And finally, you will explore examples of resilience in healthcare that were critical to preserving the health of marginalized populations.
Causes of Racial Inequity in Healthcare
The second course of the Addressing Racial Health Inequity in Healthcare specialization you will journey through a survey of critical drivers of racial inequities in healthcare. These critical drivers need to be known in order to implement interventions that can achieve health equity.
Achieving Health Equity in Healthcare
The third and the last course of the Addressing Racial Health Inequity in Healthcare specialization will go through various approaches that are used to addressing racial inequity in healthcare., and the strengths and challenges of those approaches. You will explore legal, policy, and regulatory approaches to interventions such as Title IX in the United States. You will explore what is being done to intervene on providers to reduce differential care. You will unpack quality improvement and multiple approaches to leveraging healthcare systems and community partnerships to address access to care. You will also come to understand the history and role of community health centers in being critical infrastructure in addressing the health needs of diverse populations. Finally, you will be introduced to the workforce initiatives and the reparations that aim to close the racial and ethnic healthcare disparities gaps.
提供方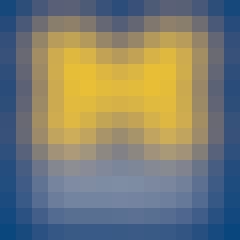 密歇根大学
The mission of the University of Michigan is to serve the people of Michigan and the world through preeminence in creating, communicating, preserving and applying knowledge, art, and academic values, and in developing leaders and citizens who will challenge the present and enrich the future.
常见问题
此课程是 100% 在线学习吗?是否需要现场参加课程?

What background knowledge is necessary?

Do I need to take the courses in a specific order?

What will I be able to do upon completing the Specialization?
还有其他问题吗?请访问 学生帮助中心。