您将学到的内容有
Account for the shifting roles and statuses of animals in society and their social, cultural, and ethical consequences 

Use key perspectives and concepts in the field of human/animal studies to explain the status of animals in contemporary society

Demonstrate an understanding of the importance of considering animals in analyses of social issues

Analyze the socially constructed boundaries drawn between humans and animals and review their consequences
---
您将获得的技能
Animal welfare
Sociological concepts
关于此 专项课程
Animals matter for human existence in so many ways that it is difficult to imagine the entity we call "society" without them. They figure heavily in our language, food, clothing, family structure, economy, education, entertainment, science, recreation, and other areas of social life. In this specialization, we will investigate a range of topics, many of them controversial. Although this is a sociology course, the field of human-animal studies is interdisciplinary. Many of the suggested readings come from fields outside of sociology, but this specialization emphasizes their sociological relevance throughout each course.
应用的学习项目
This specialization is ideal for individuals employed in animal welfare including animal sheltering, veterinary medicine, trainers, rehabilitators, and animal control officers. This specialization is also excellent for learners interested in deepening their knowledge of how individuals and society treat and regard animals, from the common housepet to livestock, animals held in captivity, and animals in the wild.
初级
No prior background knowledge required.
英语(English)
字幕:英语(English), 法语(French), (欧洲人讲的)葡萄牙语, 俄语(Russian), 西班牙语(Spanish)
初级
No prior background knowledge required.
英语(English)
字幕:英语(English), 法语(French), (欧洲人讲的)葡萄牙语, 俄语(Russian), 西班牙语(Spanish)
Animals, Self, and Society
This course explores how animals and people are situated within the web of structures and connections known as "society." Module 1 considers some of the key symbolic roles that animals play in society by investigating the practice of "thinking with animals." We investigate how people construct different meanings of animals and the implications these meanings have for both animals and humans. You will gain first-hand experience of this by analyzing how animals are represented in the media. Modules 2 and 3 investigate human-animal relationships, including those that involve suffering as well as those that are beneficial. Although many people describe their pets as friends or family members, Module 2 takes a deeper dive into what constitutes friendship and family membership where other species are concerned. Module 3 examines the dark side of these relationships, focusing on animal abuse and its relationship to domestic violence. Module 4 focuses on people's encounters with those animals outside the boundaries of the home and the farm. The way people understand and regard the species commonly considered "wild" shapes the treatment and moral status of these animals.
Animals and Institutions
This course explores animals within the context of the functional relationships that sociologists call "institutions." We first examine the use of animals in laboratory science. We then examine the controversial transformation of animals into "livestock" and "meat." We also explore the perspectives of people committed to rejecting the construction and use of animals as food. Next, we focus on some of the roles of animals in human entertainment with particular attention to dog fighting and zoos. Finally, we investigate animal health and welfare through the lens of dilemmas in veterinary medicine and decisions in animal shelters.
The Changing Status and Perception of Animals
In this course, we explore how mainstream understandings of animals and human-animal relationships have changed in recent years. Module 1 focuses on the roles of animals in human physical health and psychological well being. Module 2 explores animal selfhood, particularly in light of their inability to use spoken language. Finally, Module 3 examines some of the collective efforts undertaken when the treatment or use of animals comes to be seen as inhumane, immoral, and worthy of ameliorative social action.
提供方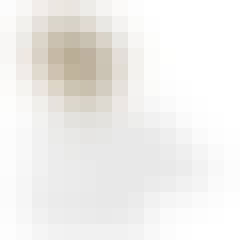 科罗拉多大学波德分校
CU-Boulder is a dynamic community of scholars and learners on one of the most spectacular college campuses in the country. As one of 34 U.S. public institutions in the prestigious Association of American Universities (AAU), we have a proud tradition of academic excellence, with five Nobel laureates and more than 50 members of prestigious academic academies.
常见问题
Can I just enroll in a single course?

Can I take the course for free?

此课程是 100% 在线学习吗?是否需要现场参加课程?

Do I need to take the courses in a specific order?

Will I earn university credit for completing the Specialization?
还有其他问题吗?请访问 学生帮助中心。