Applied Digital Literacy 专项课程
Communicate Your Ideas Through Digital Media. Master strategies and tools to locate quality information and multimedia to effectively and ethically communicate your ideas using digital technologies.

您将学到的内容有
Learners will craft a workable research project.

Learners will effectively search databases and websites to satisfy their research need.

Learners will employ media creation tools to share their research project.

Articulate an information need.
---
您将获得的技能
Multimedia

Visual Communication

Information Seeking Behavior

Critical Thinking

Evaluation

Media Literacy

Communication

Multiliteracy

Graphic Design

Design Thinking
关于此 专项课程
This Specialization is intended for anyone seeking to develop online, internet researching skills along with advanced knowledge of multimedia for the creation of digital objects such as presentations, infographics, posters, commercials, podcasts, and movies. Through these three courses, learners will cover how to identify their information need, understand which tools to use when fulfilling that need, employ advanced search techniques and tools in various types of information platforms (databases, websites, government repositories, and libraries to name a few), and how to organize the information they find using open data management tools like Endnote and Zotero. In addition, learners explore not only finding and ethically using multimedia but also how to create visually compelling digital artifacts for their personal and professional use. All of these skills will prepare them to conduct effective research (business, academic, and personal) and present it to appropriate audiences using aesthetically impactful media. In addition to earning a certificate from Coursera for each course and for the specialization, you'll also receive a Micro-Credential Digital Badge from the University at Buffalo, the State University of New York recognizing your accomplishment. Use your verified digital badge to promote your achievement online, and access job insights related to your new skills.
应用的学习项目
Learners will craft a project outline on a topic of their choosing and use that outline to build a multimodal, digital artifact such as a presentation, poster, infographic, podcast, or movie. This final project can be used by the learner to showcase their new talents and skills in digital literacy.
加入课程
Coursera 专项课程是帮助您掌握一门技能的一系列课程。若要开始学习,请直接注册专项课程,或预览专项课程并选择您要首先开始学习的课程。当您订阅专项课程的部分课程时,您将自动订阅整个专项课程。您可以只完成一门课程,您可以随时暂停学习或结束订阅。访问您的学生面板,跟踪您的课程注册情况和进度。
实践项目
每个专项课程都包括实践项目。您需要成功完成这个(些)项目才能完成专项课程并获得证书。如果专项课程中包括单独的实践项目课程,则需要在开始之前完成其他所有课程。
获得证书
在结束每门课程并完成实践项目之后,您会获得一个证书,您可以向您的潜在雇主展示该证书并在您的职业社交网络中分享。 Basic Information Literacy
Learn how to begin tackling a big project or presentation. Join today and equip yourself with basic information literacy skills to navigate the vast landscape of knowledge to find just what you need.
Advanced Information Literacy
This course is designed to build upon a learner's search skills and expertise in the information literacy concepts that underpin scholarship at college or university. This badge incentivizes them to continue improving their information literacy competencies over their academic and workplace career. By participating in this course, one can use these advanced search skills to save time conducting literature reviews, efficiently gather and organize information, ethically use sources, and protect their own intellectual property.
Digital Information Literacy
A Digital Artifact is an object that represents one's learning. In today's changing educational landscape, more courses call for a visual item as opposed to a "traditional" assignment or project. There is a multitude of free tools and software at our fingertips. This online course will provide tips, suggestions, and strategies for creating an interesting digital artifact in select, intuitive platforms.
提供方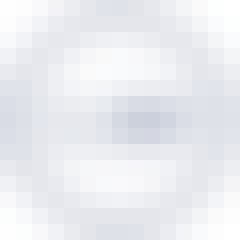 纽约州立大学纽约州立大学
The State University of New York, with 64 unique institutions, is the largest comprehensive system of higher education in the United States. Educating nearly 468,000 students in more than 7,500 degree and certificate programs both on campus and online, SUNY has nearly 3 million alumni around the globe.
常见问题
此课程是 100% 在线学习吗?是否需要现场参加课程?

What background knowledge is necessary?

Do I need to take the courses in a specific order?

What will I be able to do upon completing the Specialization?
还有其他问题吗?请访问 学生帮助中心。