您将学到的内容有
Demonstrate creative confidence when choosing a design strategy for developing mechanical designs based on engineering requirements.

Prepare designs for manufacture applying industry-based computer-aided manufacturing skills and manufacturing principles.

Create adaptive toolpaths to remove material from designs efficiently.

Demonstrate simulation driven design (SDD) for new product development.
---
您将获得的技能
Computer-Aided Engineering (CAE)
Manufacturing Process Management
Computed Aided Design
Computer-Aided Manufacturing
Mechanical Engineering
Autodesk
Engineering
Fusion 360
Computer-Aided Design (CAD)
Modeling
Simulation
Engineering Design
关于此 专项课程
The demand placed on today's engineers goes above and beyond the job description. Products have become complex and engineers are more frequently asked to leave specialized roles and to take on a wide variety of tasks that are beyond their traditional responsibilities. These tasks are centered on form, fit, and function. Engineers need to factor in broader concerns such as cost, procurement, sustainability, manufacturability, and serviceability. Their role has moved away from an individual responsibility to working as part of a collaborative engineering team, executing tradeoffs with both engineering and business stakeholders to meet project goals. These trends have forced today's engineers to broaden their skillset to be successful. Engineers today are required to be on the cutting edge of design innovation. This means not only understanding engineering principles that govern the title and role, but also perfecting the toolsets needed to design and develop products. Through this specialization, you'll learn the foundations of applying computer aided design (CAD), computer aided engineering (CAE), and manufacturing principles while developing your technical skills within Autodesk Fusion 360.
英语(English)
字幕:英语(English), 法语(French), 巴西葡萄牙语, 俄语(Russian), 西班牙语(Spanish)
英语(English)
字幕:英语(English), 法语(French), 巴西葡萄牙语, 俄语(Russian), 西班牙语(Spanish)
提供方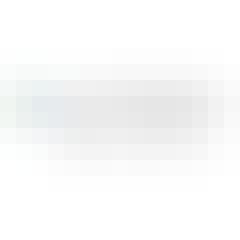 Autodesk
Today's challenges will be solved by tomorrow's designers. That's why Autodesk gives students, educators, and educational institutions free access to our design software, creativity apps, and learning resources. A market leader for more than 30 years, Autodesk offers the broadest and deepest portfolio of products in the design world. Autodesk helps people imagine, design and create a better world. Everyone—from design professionals, engineers and architects to digital artists, students and hobbyists—uses Autodesk software to unlock their creativity and solve important challenges.
常见问题
可以!点击您感兴趣的课程卡开始注册即可。注册并完成课程后,您可以获得可共享的证书,或者您也可以旁听该课程免费查看课程资料。如果您订阅的课程是某专项课程的一部分,系统会自动为您订阅完整的专项课程。访问您的学生面板,跟踪您的进度。

是的,Coursera 可以为无法承担费用的学生提供助学金。通过点击左侧"注册"按钮下的"助学金"链接可以申请助学金。您可以根据屏幕提示完成申请,申请获批后会收到通知。您需要针对专项课程中的每一门课程完成上述步骤,包括毕业项目。了解更多。

此课程是 100% 在线学习吗?是否需要现场参加课程?

此课程完全在线学习,无需到教室现场上课。您可以通过网络或移动设备随时随地访问课程视频、阅读材料和作业。

此专项课程不提供大学学分,但部分大学可能会选择接受专项课程证书作为学分。查看您的合作院校了解详情。

How do I access Autodesk® Fusion 360™ as a professional?

Professionals can purchase an annual or monthly commercial subscription to Fusion 360. For more information, visit the Fusion 360 subscribe page.

Fusion 360 is also available for free to all users as a 30-day trial.

What will I be able to do upon completing the Specialization?

Through this specialization, you'll learn the foundations of applying computer aided design (CAD), computer aided engineering (CAE), and manufacturing principles while developing your technical skills within Autodesk Fusion 360.

How long does it take to complete the Specialization?

The CAD/CAM/CAE for Mechanical Engineering Specialization includes 4 multi-week courses. This includes the completion of lectures, video tutorials, practice exercises, challenge assignment, peer activities, and quizzes/assessment. You can complete the courses at your own pace!

Prior knowledge in Computer Aided Design (CAD) or Computer Aided Manufacturing (CAM) is helpful but not required to complete this course.

Should I take the courses in a specific order?

Yes, it's recommended that you complete the order in sequence in order to build upon your Fusion 360 software skills from foundational concepts to advanced application.

Will I earn university credit for completing this Specialization?

This course does not qualify for college or university credit. The Specialization does let your peers and hiring managers know that you are up on the latest industry trends.

What are the system requirements for Fusion 360?

How do I get installation support for Fusion 360?

How do I share my designs on the Autodesk Fusion gallery?

How do I become an Autodesk Certified User?

The Autodesk Certified User program offers students an opportunity to validate their Fusion 360 skills to prepare for professional careers in design and engineering. The certification exam is offered through 14,000 Certiport Testing Centers, and is available to students, educators, and professionals. To learn more about the Autodesk Certified user certification, visit www.certiport.com/acu.

Is this Specialization right for me?

This specialization is designed for mechanical engineering professionals working in the manufacturing industry who want to learn about generative design. Design Engineers who want to understand the manufacturing workflow from design to manufacturing using generative design technology would also benefit from this course.

This specialization can also be taken by engineers and designers currently using topology optimization and are interested in learning more about generative design technology in Autodesk Fusion 360.

Do I have the option to access this learning content for free?

Yes, you do have the option to audit the courses in this specialization, subject to Coursera's terms. Please note you must audit each course individually.

When you audit a course: You'll be able to see most of the course materials for free, but you won't be able to submit assignments or get grades for your work. You won't be able to submit assignments for feedback or a grade. You also won't get a Course or Specialization Certificate.

Visit the Coursera Help Center to learn more about auditing a course.
还有其他问题吗?请访问 学生帮助中心。