商业技术管理 专项课程
Learn to lead in the digital economy.. Leverage technology to gain a competitive advantage. 您将学到的内容有
IT-enabled Digital Transformation

Accounting and Finance for IT

Project Planning and Management for IT
---
您将获得的技能
Information Technology
Business Analytics
Capital Budgeting
Leadership
Project Management
Business Transformation
Digital Strategy
Business Model
Disruptive Innovation
Digital Media
Data Analysis
Analytics
关于此 专项课程
With digital transformation, products and business models in today's competitive environment are increasingly being transformed by technology. This new digital economy places information technology (IT) at the centre of firm strategy and operations, and requires a new breed of IT managers and leaders who can examine technology through a business lens. The Business Technology Management Specialization will empower you with knowledge of the IT domain, project management, leadership and team building skills, and functional and analytical skills. These skills are critical skills for leveraging technology to create competitive advantage. This Specialization will introduce you to the IT-powered digital transformation that business are going through. It will enable you to understand how insightful executives leverage IT to create value and understand the competitive dynamics of industries that consume significant technology. It will also introduce you to Business Analytics in a world of digital media, including the right toolscape, like being able to run the Analytics Desktop with leading tools like RStudio and GitHub. Finally, this Specialization will introduce you to customer analytics and enable you to develop an appreciation of problem-solving, data collection, prediction and optimization that can be enabled using digital media tools. Video: Professor Deepa Mani speaks about the Specialization
应用的学习项目
Learners will be given a business case where they will be required to assess the business objectives of the firm, and apply the course learning to evaluate and identify a portfolio of technology solutions that is aligned with the business strategy of the firm.
英语(English)
字幕:英语(English), 阿拉伯语(Arabic), 法语(French), (欧洲人讲的)葡萄牙语, 意大利语, 越南语, 韩语, 德语(German), 俄语(Russian), 西班牙语(Spanish), 阿尔巴尼亚语
英语(English)
字幕:英语(English), 阿拉伯语(Arabic), 法语(French), (欧洲人讲的)葡萄牙语, 意大利语, 越南语, 韩语, 德语(German), 俄语(Russian), 西班牙语(Spanish), 阿尔巴尼亚语
加入课程
Coursera 专项课程是帮助您掌握一门技能的一系列课程。若要开始学习,请直接注册专项课程,或预览专项课程并选择您要首先开始学习的课程。当您订阅专项课程的部分课程时,您将自动订阅整个专项课程。您可以只完成一门课程,您可以随时暂停学习或结束订阅。访问您的学生面板,跟踪您的课程注册情况和进度。
实践项目
每个专项课程都包括实践项目。您需要成功完成这个(些)项目才能完成专项课程并获得证书。如果专项课程中包括单独的实践项目课程,则需要在开始之前完成其他所有课程。
获得证书
在结束每门课程并完成实践项目之后,您会获得一个证书,您可以向您的潜在雇主展示该证书并在您的职业社交网络中分享。 提供方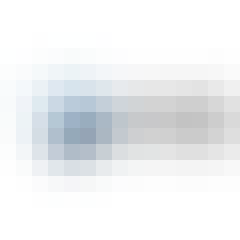 印度商学院
The Indian School of Business has successfully put India on the global map of management education by nurturing young leaders with an understanding of developing economies and the society at large. Through innovations in curricula and pedagogy to reflect the shifting business landscape, the ISB is committed to providing the best venue for management education to meet the growing need to develop young leaders who can manage global challenges.
常见问题
此课程是 100% 在线学习吗?是否需要现场参加课程?

What background knowledge is necessary?

Do I need to take the courses in a specific order?

What will I be able to do upon completing the Specialization?
还有其他问题吗?请访问 学生帮助中心。