Caring for Others 专项课程
Understand Care & the Human Condition. Master strategies to understand care and the human condition in your personal and/or professional lives. 您将学到的内容有
Develop language to describe the experience of being a care worker, the recipient of care, and/or certain concepts to talk about care

Identify caring professions, describe the motivations for entering caring professions, and identify pathways into caring professions.

Understand the individual experience of suffering and care in a larger social context

Develop a deeper appreciation of the centrality of care in human society
---
您将获得的技能
well-being
social science
health
care
关于此 专项课程
Caring for Others examines how society cares for its at-risk members and the experiences of its caregivers. This specialization addresses questions such as: How much suffering is in the world today? Does digital media sensitize/desensitize us to the anguish of distant others? What are the different types of paid care work? How do care workers manage their emotions? And much more. This specialization is relevant to individuals interested in becoming a helping professional as well as anyone hoping to improve and better understand the human condition. This specialization may be completed for nursing continuing professional development contact hours. The University of Colorado College of Nursing is approved as a provider of nursing continuing professional development by the Colorado Nurses Association, an accredited approver by the American Nurses Credentialing Center's Commission on Accreditation. This offering for a maximum of 37.5 contact hours is provided by the University of Colorado College of Nursing Office of Continuing Education. Each course provides 12.5 contact hours. If you are an educator, you are eligible to receive 2 teacher education university credits from the University of Colorado Boulder. A portion of the proceeds from this specialization will be used to create paid internships for CU Boulder students pursuing careers in the helping professions.
应用的学习项目
Learners will complete 3 short reflection papers throughout this specialization that are tailored to their own interests and/or professional goals. Learners are invited to explore several controversies within care work and the helping professions, including how digital media may desensitize suffering, issues surrounding humanitarian aid, re-humanizing care work, and other topics.
初级
No previous background knowledge is required.
初级
No previous background knowledge is required.
加入课程
Coursera 专项课程是帮助您掌握一门技能的一系列课程。若要开始学习,请直接注册专项课程,或预览专项课程并选择您要首先开始学习的课程。当您订阅专项课程的部分课程时,您将自动订阅整个专项课程。您可以只完成一门课程,您可以随时暂停学习或结束订阅。访问您的学生面板,跟踪您的课程注册情况和进度。
实践项目
每个专项课程都包括实践项目。您需要成功完成这个(些)项目才能完成专项课程并获得证书。如果专项课程中包括单独的实践项目课程,则需要在开始之前完成其他所有课程。
获得证书
在结束每门课程并完成实践项目之后,您会获得一个证书,您可以向您的潜在雇主展示该证书并在您的职业社交网络中分享。 Suffering and the Human Condition
Suffering is an inevitable yet poorly understood feature of human existence. This course examines how societies respond to the puzzling reality of human anguish. Among the questions it addresses are the following: What is suffering? Which types of human affliction are unique to the modern world? Have the meaning and portrayal of suffering changed over time? Do digital media sensitize or desensitize us to the anguish of distant others? In addition to introducing students to academic literature and debates on these topics, Suffering and the Human Condition will give them the opportunity to learn a method for studying human affliction that identifies the actors that perpetuate it.
Thinking About Care
Although all humans require care to develop and thrive, it is rarely the focus of academic studies. This course enriches learner's understanding of this critical yet underappreciated facet of their lives by addressing such questions as: What is care? Who has traditionally provided it? How valued is care work? Does money take the care out of care work? In addition to advancing learner's knowledge of the place of care in modern society and controversies surrounding it, Thinking About Care will give learners the opportunity to learn a strategy that surveys existing approaches to care.
The Challenges of Modern Caregiving
Care workers are occasionally lauded as "heroes" of society, but the special challenges they face are not fully understood. This course examines how the organization of care has changed in modern times and the dilemmas those developments pose to helping professionals. Among the questions it engages are: How does the meaning of care change when it is performed outside the family? Do bureaucratic systems discourage individuals from taking responsibility for others' suffering? How do care professionals manage their emotions and those of their clients? Can and should care work be rehumanized? In addition to helping learners develop informed responses to these pressing issues, The Challenges of Modern Caregiving will give students the chance to learn a method that identifies gaps in existing care systems.
提供方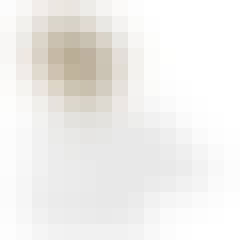 科罗拉多大学波德分校
CU-Boulder is a dynamic community of scholars and learners on one of the most spectacular college campuses in the country. As one of 34 U.S. public institutions in the prestigious Association of American Universities (AAU), we have a proud tradition of academic excellence, with five Nobel laureates and more than 50 members of prestigious academic academies.
常见问题
What is the refund policy?

Is financial aid available?

此课程是 100% 在线学习吗?是否需要现场参加课程?
还有其他问题吗?请访问 学生帮助中心。