Climate Change and Health: From Science to Action 专项课程
Address adverse health impacts of climate change. Learn how climate change negatively affects human health, what adaptation strategies can lessen the impacts, and how to communicate effectively about these issues to bring about change in your community. 您将学到的内容有
Describe how and why the climate is changing and is predicted to change in the future

Understand how climate change negatively impacts human health

Plan for at least one practical adaptation activity that increases a community's resilience to the health effects of climate change

Communicate health-related risks of climate change effectively to the public & policymakers & motivate positive changes in climate-related behaviors
---
您将获得的技能
Health Communication
Health Equity
Problem Solving
Climate Adaptation Planning
Climate Science
Infectious Diseases
Population Health
Epidemiology
Adaptation action planning
Readiness asessments
Climate exposure prioritization
Climate and health data navigation
关于此 专项课程
Climate change is arguably the greatest public health threat we face. To address it successfully, health and environmental professionals, advocates, and others need to acquire new skills and a deeper understanding of its challenges and solutions. This specialization is for those who wish to understand the impact of climate change on health and are committed to protecting the health of populations using the knowledge and skills they will acquire.
应用的学习项目
Learners will apply the course content through projects in which they identify how climate change affects health in a specific location, devise an adaptation action to address this negative impact, and create a communications campaign to educate a target audience about the issue.
英语(English)
字幕:英语(English), 阿拉伯语(Arabic), 法语(French), (欧洲人讲的)葡萄牙语, 中文(简体), 意大利语, 越南语, 韩语, 德语(German), 俄语(Russian), 土耳其语(Turkish), 西班牙语(Spanish)
英语(English)
字幕:英语(English), 阿拉伯语(Arabic), 法语(French), (欧洲人讲的)葡萄牙语, 中文(简体), 意大利语, 越南语, 韩语, 德语(German), 俄语(Russian), 土耳其语(Turkish), 西班牙语(Spanish)
Introduction to Climate Change and Health
Climate change is one of the greatest threats to human health in the 21st century. Yet these impacts to health are still not well recognized. Since you can't change what you don't understand, this course is designed to equip health and environmental professionals, as well as other changemakers and the public, with critical and usable knowledge to take positive action. The course begins with an introduction to the science of climate change and how climate change affects human health. It takes a deep dive into climate change's adverse health effects, including those related to extreme heat, waterborne infections, insect-borne diseases, and exposure to storms and floods. Throughout, the theme of health equity is interwoven by pointing to what factors make some populations more vulnerable than others to climate change's negative health impacts. Finally, the course explains how measures to reduce greenhouse gas emissions can not only limit future climate change but can also generate substantial immediate health "co-benefits" over and above the benefit of reducing climate change.
Climate Adaptation for Human Health
The world's climate is changing, and among the most significant negative consequences is to human health. While climate change is a global health issue, its health impacts vary across geographies and populations. In this course, you will learn why taking action to plan for and adapt to climate change is necessary for protecting human health, as well as what kinds of actions are most appropriate for a particular location and population. You also will learn tools and strategies to effectively plan for and enact adaptation actions that build resilience to climate change's negative effects.
Communicating Climate Change and Health
How can you persuasively discuss the negative effects of climate change on human health to motivate change in your community? How do you encourage your friends, family, neighbors and community leaders to take meaningful action to address these impacts? In this course, you will learn to communicate the health-related risks of climate change effectively to the public and policymakers and motivate positive changes in climate-related behaviors. Starting with a review of best practices in health risk communication, the course examines the specific challenges of climate change communication and successful strategies to address these challenges. Throughout the course, you will build a step-by-step plan for developing and delivering a communications campaign.
提供方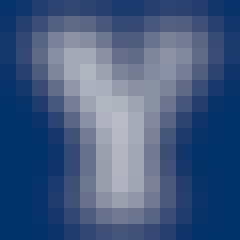 耶鲁大学
For more than 300 years, Yale University has inspired the minds that inspire the world. Based in New Haven, Connecticut, Yale brings people and ideas together for positive impact around the globe. A research university that focuses on students and encourages learning as an essential way of life, Yale is a place for connection, creativity, and innovation among cultures and across disciplines.
常见问题
Can I just enroll in a single course?

Can I take the course for free?

此课程是 100% 在线学习吗?是否需要现场参加课程?

Do I need to take the courses in a specific order?

Will I earn university credit for completing the Specialization?
还有其他问题吗?请访问 学生帮助中心。