Database systems 专项课程
Start your career on Data Science!. Apply strategies and tools to develop any kind of information system 您将获得的技能
Business Intelligence
Data Warehousing
Database (DBMS)
NoSQL
Database (DB) Design
Entity
Relational Database
SQL
Expected Return
Sap Hana
Document Warehouse
Super Column
关于此 专项课程
This specialized program is aimed at computer people who want to enter the field of information systems and learn their different types of requirements, architectures, performance, techniques and tools so you can know when to use business intelligence, data mining, data science, databases , databases in memory or big data in order to have reliable, maintainable and scalable data intensive systems. Through 4 courses, you will cover [transactional relational databases, business intelligence and Data warehousing, NoSQL technologies, and reliable, scalable and maintainable data intensive applications that will prepare you for a specialized information system consultant or data scientist.
应用的学习项目
Course 1, project a Book Store.
For this project, you will design, implement and query a transactional database system for a Book Store. The database system will contain books, authors, stores, and sales detail.
Course 2, project On-Line Analytical Processing of a Book Store
For this project, you will design and implement an analytical database. You will be able to program and execute OLAP queries to the data-warehouse
Course 3: NoSQL Systems
Project: Analysis of book sales on a NoSQL database
For this project you will design, implement and query a NoSQL Database system for a Book Store using MongoDB
Course 4: Recommendation system
For this project you will design a recommendation system for book reading and sales stored in a distributed parallel database.
英语(English)
字幕:英语(English), 法语(French), 巴西葡萄牙语, 俄语(Russian), 西班牙语(Spanish)
英语(English)
字幕:英语(English), 法语(French), 巴西葡萄牙语, 俄语(Russian), 西班牙语(Spanish)
提供方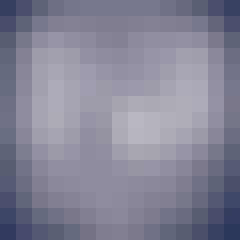 墨西哥国立自治大学
La Universidad Nacional Autónoma de México fue fundada el 21 de septiembre de 1551 con el nombre de la Real y Pontificia Universidad de México. Es la más grande e importante universidad de México e Iberoamérica. Tiene como propósito primordial estar al servicio del país y de la humanidad, formar profesionistas útiles a la sociedad, organizar y realizar investigaciones, principalmente acerca de las condiciones y problemas nacionales, y extender con la mayor amplitud posible, los beneficios de la cultura.
常见问题
此课程是 100% 在线学习吗?是否需要现场参加课程?
还有其他问题吗?请访问 学生帮助中心。