Energy Production, Distribution & Safety 专项课程
Establish the foundation for an energy job. Acquire fundamental knowledge and insights of the evolving power industry
关于此 专项课程
This specialization provides introductory knowledge about the energy industry and associated career opportunities, whether you are interested in a utility technician or utility worker role, or emerging green energy solutions. It is intended for those considering a career in the field, and people already working in the industry who have less than three years of experience and have not completed similar training. Through four courses, learners receive an overview of electric power systems, natural gas, safety practices, and the energy industry as a whole. To learn more, please watch the overview video by copying and pasting the following link into your web browser: https://www.youtube.com/watch?time_continue=2&v=2Yh9qIYiUDk.
应用的学习项目
Participants engage in exploratory opportunities and preparatory steps, creating a roadmap to achieve personal goals related to an energy industry career. The result is a tangible artifact for participants to include in their professional portfolio and leverage relevant prospects.
英语(English)
字幕:英语(English), 阿拉伯语(Arabic), 法语(French), (欧洲人讲的)葡萄牙语, 意大利语, 越南语, 德语(German), 俄语(Russian), 西班牙语(Spanish)
英语(English)
字幕:英语(English), 阿拉伯语(Arabic), 法语(French), (欧洲人讲的)葡萄牙语, 意大利语, 越南语, 德语(German), 俄语(Russian), 西班牙语(Spanish)
加入课程
Coursera 专项课程是帮助您掌握一门技能的一系列课程。若要开始学习,请直接注册专项课程,或预览专项课程并选择您要首先开始学习的课程。当您订阅专项课程的部分课程时,您将自动订阅整个专项课程。您可以只完成一门课程,您可以随时暂停学习或结束订阅。访问您的学生面板,跟踪您的课程注册情况和进度。
实践项目
每个专项课程都包括实践项目。您需要成功完成这个(些)项目才能完成专项课程并获得证书。如果专项课程中包括单独的实践项目课程,则需要在开始之前完成其他所有课程。
获得证书
在结束每门课程并完成实践项目之后,您会获得一个证书,您可以向您的潜在雇主展示该证书并在您的职业社交网络中分享。 提供方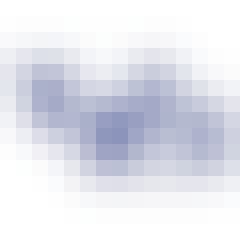 纽约州立大学布法罗分校
The University at Buffalo (UB) is a premier, research-intensive public university and the largest, most comprehensive institution of the State University of New York (SUNY) system. UB offers more than 100 undergraduate degrees and nearly 300 graduate and professional programs.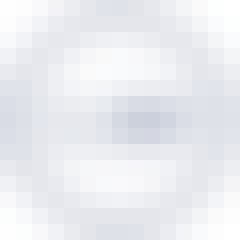 纽约州立大学纽约州立大学
The State University of New York, with 64 unique institutions, is the largest comprehensive system of higher education in the United States. Educating nearly 468,000 students in more than 7,500 degree and certificate programs both on campus and online, SUNY has nearly 3 million alumni around the globe. 常见问题
此课程是 100% 在线学习吗?是否需要现场参加课程?

What background knowledge is necessary?

Do I need to take the courses in a specific order?

What will I be able to do upon completing the Specialization?
还有其他问题吗?请访问 学生帮助中心。