您将学到的内容有
Explain the difference between legacy payment systems and new innovations in payments.

Describe blockchain technology and critique its application in various contexts.

Interpret a credit score and identify its determinants.

Implement "smart" investing techniques.
---
您将获得的技能
Credit Technology

Cryptocurrency

Smart Investing

Blockchain

Payment Systems

processing payments

Payment Processing

payment technology

Value Propositions

decentralization algorithms

consensus algorithms

blockchain as a business solution
关于此 专项课程
This specialization is intended to familiarize learners with a broad range of financial technologies. While finance has always been at the forefront of technological innovation, the financial industry is changing rapidly in the face of new technology. In the past, at the forefront of innovation in finance were central governments and financial institutions. Today, information technology firms and professionals are leading innovation in the financial industry. Our goal is to show learners the genesis and use cases of the technology. We hope to familiarize professionals sufficiently with the technology that they can utilize and adapt the technologies in their careers.
应用的学习项目
Stories are a part of the human experience. We all have our own stories to tell, but they are also excellent tools for learning. These courses will utilize a storytelling approach that will invite you into the role of a character embedded in a context directly related to the content with which you'll be engaging. This approach will help you relate to the information presented, push you to apply your knowledge and skills to a novel context, and give you and other learners a shared experience on which to reflect.
英语(English)
字幕:英语(English), 阿拉伯语(Arabic), 法语(French), (欧洲人讲的)葡萄牙语, 意大利语, 越南语, 德语(German), 俄语(Russian), 西班牙语(Spanish)
英语(English)
字幕:英语(English), 阿拉伯语(Arabic), 法语(French), (欧洲人讲的)葡萄牙语, 意大利语, 越南语, 德语(German), 俄语(Russian), 西班牙语(Spanish)
加入课程
Coursera 专项课程是帮助您掌握一门技能的一系列课程。若要开始学习,请直接注册专项课程,或预览专项课程并选择您要首先开始学习的课程。当您订阅专项课程的部分课程时,您将自动订阅整个专项课程。您可以只完成一门课程,您可以随时暂停学习或结束订阅。访问您的学生面板,跟踪您的课程注册情况和进度。
实践项目
每个专项课程都包括实践项目。您需要成功完成这个(些)项目才能完成专项课程并获得证书。如果专项课程中包括单独的实践项目课程,则需要在开始之前完成其他所有课程。
获得证书
在结束每门课程并完成实践项目之后,您会获得一个证书,您可以向您的潜在雇主展示该证书并在您的职业社交网络中分享。 提供方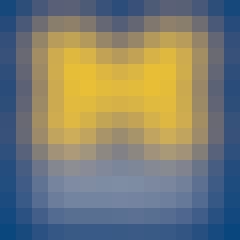 密歇根大学
The mission of the University of Michigan is to serve the people of Michigan and the world through preeminence in creating, communicating, preserving and applying knowledge, art, and academic values, and in developing leaders and citizens who will challenge the present and enrich the future.
常见问题
此课程是 100% 在线学习吗?是否需要现场参加课程?

What background knowledge is necessary?

Do I need to take the courses in a specific order?
还有其他问题吗?请访问 学生帮助中心。