Full Stack Web and Multiplatform Mobile App Development 专项课程
Build Complete Web and Hybrid Mobile Solutions. Master front-end web, hybrid mobile app and server-side development in five comprehensive courses.

您将学到的内容有
Understand client-side web UI frameworks

Use of Angular Material and Angular Flex-Layout for UI design

Utilize the Ionic mobile application framework

Build mobile apps for multiple platforms with a single codebase
---
您将获得的技能
Bootstrap (Front-End Framework)
Ionic (Mobile App Framework)
Node.Js
Angularjs
Jquery
SASS (Stylesheet Language)
Reactive Programming
Typescript
Apache Cordova
Mobile Application Development
Authentication
Mongodb
关于此 专项课程
Learn front-end and hybrid mobile development, with server-side support, for implementing a multi-platform solution. The first two courses in this Specialization cover front-end frameworks: Bootstrap 4 and Angular. You'll also learn to create hybrid mobile applications, using the Ionic framework, Cordova and NativeScript. On the server side, you'll learn to implement NoSQL databases using MongoDB, work within a Node.js environment and Express framework, and communicate to the client side through a RESTful API. Learners enrolling in this Specialization are expected to have prior working knowledge of HTML, CSS and JavaScript. Ideally learners should complete the courses in the specified sequence. It is strongly recommended that the Angular course be completed before proceeding with the Ionic and Cordova and/or the NativeScript course.
应用的学习项目
Learners will work on hands-on exercises, culminating in development of a full-fledged application at the end of each course. Each course also includes a mini-Capstone Project as part of the Honors Track where you'll apply your skills to build a fully functional project.
英语(English)
字幕:英语(English), 阿拉伯语(Arabic), 法语(French), (欧洲人讲的)葡萄牙语, 意大利语, 越南语, 德语(German), 俄语(Russian), 西班牙语(Spanish)
英语(English)
字幕:英语(English), 阿拉伯语(Arabic), 法语(French), (欧洲人讲的)葡萄牙语, 意大利语, 越南语, 德语(German), 俄语(Russian), 西班牙语(Spanish)
提供方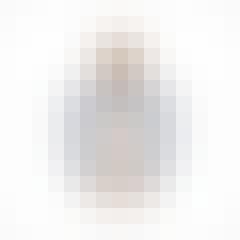 香港科技大学
HKUST - A dynamic, international research university, in relentless pursuit of excellence, leading the advance of science and technology, and educating the new generation of front-runners for Asia and the world.
常见问题
此课程是 100% 在线学习吗?是否需要现场参加课程?

Do I need to take the courses in a specific order?

What will I be able to do upon completing the Specialization?
还有其他问题吗?请访问 学生帮助中心。