Full Stack Web Development with Angular 专项课程
Build Complete Web and Hybrid Mobile Solutions. Master front-end web, hybrid mobile app and server-side development in five comprehensive courses.

您将学到的内容有
Understand client-side web UI frameworks

Use of Angular Material and Angular Flex-Layout for UI design

Utilize the Ionic mobile application framework

Build mobile apps for multiple platforms with a single codebase
---
您将获得的技能
Bootstrap (Front-End Framework)

Node.Js

Jquery

SASS (Stylesheet Language)

Angularjs

Reactive Programming

Typescript

Authentication

Mongodb

Express.Js
关于此 专项课程
Learn front-end and hybrid mobile development, with server-side support, for implementing a multi-platform solution. The first two courses in this Specialization cover front-end frameworks: Bootstrap 4 and Angular. On the server side, you'll learn to implement NoSQL databases using MongoDB, work within a Node.js environment and Express framework, and communicate to the client side through a RESTful API. Learners enrolling in this Specialization are expected to have prior working knowledge of HTML, CSS and JavaScript. Ideally learners should complete the courses in the specified sequence.
应用的学习项目
Learners will work on hands-on exercises, culminating in development of a full-fledged application at the end of each course. Each course also includes a mini-Capstone Project as part of the Honors Track where you'll apply your skills to build a fully functional project.
英语(English)
字幕:英语(English), 阿拉伯语(Arabic), 法语(French), (欧洲人讲的)葡萄牙语, 意大利语, 越南语, 德语(German), 俄语(Russian), 西班牙语(Spanish)
英语(English)
字幕:英语(English), 阿拉伯语(Arabic), 法语(French), (欧洲人讲的)葡萄牙语, 意大利语, 越南语, 德语(German), 俄语(Russian), 西班牙语(Spanish)
加入课程
Coursera 专项课程是帮助您掌握一门技能的一系列课程。若要开始学习,请直接注册专项课程,或预览专项课程并选择您要首先开始学习的课程。当您订阅专项课程的部分课程时,您将自动订阅整个专项课程。您可以只完成一门课程,您可以随时暂停学习或结束订阅。访问您的学生面板,跟踪您的课程注册情况和进度。
实践项目
每个专项课程都包括实践项目。您需要成功完成这个(些)项目才能完成专项课程并获得证书。如果专项课程中包括单独的实践项目课程,则需要在开始之前完成其他所有课程。
获得证书
在结束每门课程并完成实践项目之后,您会获得一个证书,您可以向您的潜在雇主展示该证书并在您的职业社交网络中分享。 Front-End Web UI Frameworks and Tools: Bootstrap 4
This course will give you an overview of client-side web UI frameworks, in particular Bootstrap 4. You will learn about grids and responsive design, Bootstrap CSS and JavaScript components. You will learn about CSS preprocessors, Less and Sass. You will also learn the basics of Node.js and NPM and task runners like Grunt and Gulp.
Front-End JavaScript Frameworks: Angular
This course concentrates mainly on Javascript based front-end frameworks, and in particular the Angular framework (Currently Ver. 6.x). This course will use Typescript for developing Angular application. Typescript features will be introduced in the context of Angular as part of the exercises. You will also get an introduction to the use of Angular Material and Angular Flex-Layout for responsive UI design. You will be introduced to various aspects of Angular including components, directives and services. You will learn about data binding, Angular router and its use for developing single-page applications. You will also learn about designing both template-driven forms and reactive forms. A quick introduction to Observables, reactive programming and RxJS in the context of Angular is included. You will then learn about Angular support for client-server communication through the HTTP client and the use of REST API on the server side. A quick tour through Angular animation support and Angular testing rounds off the course. You must have either completed the previous course in the specialization on Bootstrap 4, or have a working knowledge of front end web-UI frameworks to be able to navigate this course. Also a good working knowledge of JavaScript, especially ES 5 is strongly recommended.
Server-side Development with NodeJS, Express and MongoDB
This course deals with all things server-side. We base the entire course around the NodeJS platform. We start with a brief overview of the Web protocols: HTTP and HTTPS. We examine NodeJS and NodeJS modules: Express for building web servers. On the database side, we review basic CRUD operations, NoSQL databases, in particular MongoDB and Mongoose for accessing MongoDB from NodeJS. We examine the REST concepts and building a RESTful API. We touch upon authentication and security. Finally we review backend as a service (BaaS) approaches, including mobile BaaS, both open-source and commercial BaaS services.
提供方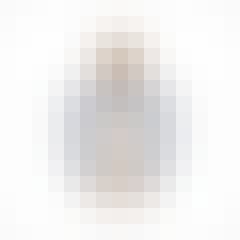 香港科技大学
HKUST - A dynamic, international research university, in relentless pursuit of excellence, leading the advance of science and technology, and educating the new generation of front-runners for Asia and the world.
常见问题
此课程是 100% 在线学习吗?是否需要现场参加课程?

What background knowledge is necessary?

Do I need to take the courses in a specific order?

What will I be able to do upon completing the Specialization?
还有其他问题吗?请访问 学生帮助中心。