GIS, Mapping, and Spatial Analysis 专项课程
Launch your career in mapping and GIS!. Learn the concepts, tools, and techniques to make great maps that answer geographic questions.

您将获得的技能
Geographic Information System (GIS)

Cartography

Esri

Mapping

Spatial Analysis
关于此 专项课程
This Specialization is for those new to mapping and GIS, as well as anyone looking to gain a better understanding of how it all works and why. You will learn practical skills that can be applied to your own work using cutting-edge software created by Esri Inc., the world's leading GIS company and our industry partner. PLEASE NOTE: THE SOFTWARE IS NO LONGER PROVIDED WITH THIS COURSE. YOU WILL HAVE TO OBTAIN IT ON YOUR OWN.
应用的学习项目
The courses are based on the idea that you will get the most out of the learning experience if you can tailor your work to your own interests. You will learn how to create GIS data, how to find and evaluate data found online, how to design an effective map, and how to filter data and analyze spatial relationships, and how to work with satellite imagery. In the capstone course, you will apply everything you have learned by either building a portfolio of your work through "mini projects" or planning and executing one large project. Your capstone work will then be presented in a web-based story map that you can share with your friends, family, and colleagues.
英语(English)
字幕:英语(English), 阿拉伯语(Arabic), 法语(French), (欧洲人讲的)葡萄牙语, 意大利语, 越南语, 德语(German), 俄语(Russian), 西班牙语(Spanish)
英语(English)
字幕:英语(English), 阿拉伯语(Arabic), 法语(French), (欧洲人讲的)葡萄牙语, 意大利语, 越南语, 德语(German), 俄语(Russian), 西班牙语(Spanish)
加入课程
Coursera 专项课程是帮助您掌握一门技能的一系列课程。若要开始学习,请直接注册专项课程,或预览专项课程并选择您要首先开始学习的课程。当您订阅专项课程的部分课程时,您将自动订阅整个专项课程。您可以只完成一门课程,您可以随时暂停学习或结束订阅。访问您的学生面板,跟踪您的课程注册情况和进度。
实践项目
每个专项课程都包括实践项目。您需要成功完成这个(些)项目才能完成专项课程并获得证书。如果专项课程中包括单独的实践项目课程,则需要在开始之前完成其他所有课程。
获得证书
在结束每门课程并完成实践项目之后,您会获得一个证书,您可以向您的潜在雇主展示该证书并在您的职业社交网络中分享。 提供方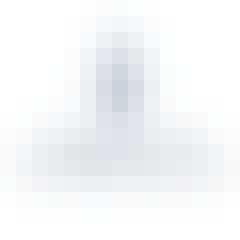 多伦多大学
Established in 1827, the University of Toronto is one of the world's leading universities, renowned for its excellence in teaching, research, innovation and entrepreneurship, as well as its impact on economic prosperity and social well-being around the globe.
常见问题
此课程是 100% 在线学习吗?是否需要现场参加课程?

What GIS software do I need?

What background knowledge is necessary?

Do I need to take the courses in a specific order?

What will I be able to do upon completing the Specialization?
还有其他问题吗?请访问 学生帮助中心。