Programming with Google Go 专项课程
Advance Your Computer Programming Career. Develop efficient applications with Google's innovative programming language, Go!

关于此 专项课程
This specialization introduces the Go programming language from Google and provides learners with an overview of Go's special features. Upon completing the three-course sequence, learners will have gained the knowledge and skills needed to create concise, efficient, and clean applications using Go.
英语(English)
字幕:英语(English), 阿拉伯语(Arabic), 法语(French), (欧洲人讲的)葡萄牙语, 意大利语, 越南语, 德语(German), 俄语(Russian), 西班牙语(Spanish)
英语(English)
字幕:英语(English), 阿拉伯语(Arabic), 法语(French), (欧洲人讲的)葡萄牙语, 意大利语, 越南语, 德语(German), 俄语(Russian), 西班牙语(Spanish)
Getting Started with Go
Learn the basics of Go, an open source programming language originally developed by a team at Google and enhanced by many contributors from the open source community. This course is designed for individuals with previous programming experience using such languages as C, Python, or Java, and covers the fundamental elements of Go. Topics include data types, protocols, formats, and writing code that incorporates RFCs and JSON. Most importantly, you'll have a chance to practice writing Go programs and receive feedback from your peers. Upon completing this course, you'll be able to implement simple Go programs, which will prepare you for subsequent study at a more advanced level.
Functions, Methods, and Interfaces in Go
Continue your exploration of the Go programming language as you learn about functions, methods, and interfaces. Topics include the implementation of functions, function types, object-orientation in Go, methods, and class instantiation. As with the first course in this series, you'll have an opportunity to create your own Go applications so you can practice what you're learning.
Concurrency in Go
Learn how to implement concurrent programming in Go. Explore the roles of channels and goroutines in implementing concurrency. Topics include writing goroutines and implementing channels for communications between goroutines. Course activities will allow you to exercise Go's capabilities for concurrent programming by developing several example programs.
提供方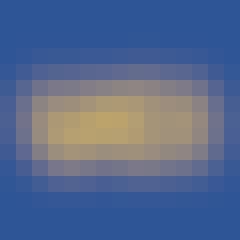 加州大学尔湾分校
Since 1965, the University of California, Irvine has combined the strengths of a major research university with the bounty of an incomparable Southern California location. UCI's unyielding commitment to rigorous academics, cutting-edge research, and leadership and character development makes the campus a driving force for innovation and discovery that serves our local, national and global communities in many ways.
常见问题
Can I just enroll in a single course?

Can I take the course for free?

此课程是 100% 在线学习吗?是否需要现场参加课程?

Do I need to take the courses in a specific order?

Will I earn university credit for completing the Specialization?
还有其他问题吗?请访问 学生帮助中心。