Introduction to Computer Science and Programming 专项课程
Get ready for computer science. Create graphical programs, learn computing mathematics, develop mental models of computer systems.
您将学到的内容有
1. Use the Javascript language to create interactive programs in the browser with 2D graphics.

2. Convert between number bases, work with modular arithmetic, sequences and series and plot graphs.

3. Develop and use mental models to describe the workings of a range of computer systems.

1. Transform numbers between number bases and perform arithmetic in number bases
---
您将获得的技能
Computer Graphics (CG)

Problem Solving

Mathematics

JavaScript

Computer Programming
关于此 专项课程
This specialisation covers topics ranging from basic computing principles to the mathematical foundations required for computer science. You will learn fundamental concepts of how computers work, which can be applied to any software or computer system. You will also gain the practical skillset needed to write interactive, graphical programs at an introductory level. The numerical mathematics component will provide you with numerical and computational tools that are essential for the problem solving and modelling stages of computer science.
应用的学习项目
There are a range of activities included in this specialization that will enable learners to apply and develop their programming skills in a fun and engaging way. Learners will master the fundamentals of computer science by solving mathematical puzzles using interactive techniques, becoming a detective and solving crimes in an interactive sleuth application and apply computer science concepts to solve problems found in daily computer use.
初级
High school mathematics, enthusiasm for computing, some programming experience will help.
英语(English)
字幕:英语(English), 阿拉伯语(Arabic), 法语(French), (欧洲人讲的)葡萄牙语, 意大利语, 越南语, 德语(German), 俄语(Russian), 西班牙语(Spanish)
初级
High school mathematics, enthusiasm for computing, some programming experience will help.
英语(English)
字幕:英语(English), 阿拉伯语(Arabic), 法语(French), (欧洲人讲的)葡萄牙语, 意大利语, 越南语, 德语(German), 俄语(Russian), 西班牙语(Spanish)
加入课程
Coursera 专项课程是帮助您掌握一门技能的一系列课程。若要开始学习,请直接注册专项课程,或预览专项课程并选择您要首先开始学习的课程。当您订阅专项课程的部分课程时,您将自动订阅整个专项课程。您可以只完成一门课程,您可以随时暂停学习或结束订阅。访问您的学生面板,跟踪您的课程注册情况和进度。
实践项目
每个专项课程都包括实践项目。您需要成功完成这个(些)项目才能完成专项课程并获得证书。如果专项课程中包括单独的实践项目课程,则需要在开始之前完成其他所有课程。
获得证书
在结束每门课程并完成实践项目之后,您会获得一个证书,您可以向您的潜在雇主展示该证书并在您的职业社交网络中分享。 Introduction to Computer Programming
This MOOC provides you with the foundational skill set required to write computer programs. If you are interested in learning how to write interactive, graphical programs from an introductory level in a real programming language, this is the course for you. You will begin by learning the basics of editing and running programs. Then you will learn how to create 2D graphics using shapes and coordinates. Finally, you will learn how to create interactive graphics that you can control with the mouse. You will even solve a set of interactive puzzles using your coding skills in the Sleuth game which has been created especially for this course. The course uses the Javascript language and the p5.js library.
How Computers Work
Computers are everywhere, they aren't just the desktops and laptops we use for work but the phones in our pockets and even the watches on our wrists are also computers. You probably use a computer every day and in fact you are reading this on a computer!
Mathematics for Computer Science
"Welcome to Introduction to Numerical Mathematics. This is designed to give you part of the mathematical foundations needed to work in computer science in any of its strands, from business to visual digital arts, music, games. At any stage of the problem solving and modelling stage you will require numerical and computational tools. We get you started in binary and other number bases, some tools to make sense of sequences of numbers, how to represent space numerical using coordinates, how to study variations of quantities via functions and their graphs. For this we prepared computing and everyday life problems for you to solve using these tools, from sending secret messages to designing computer graphics.
提供方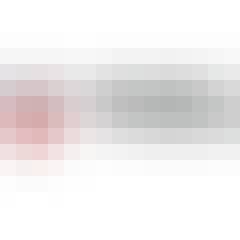 伦敦大学
The University of London is a federal University which includes 18 world leading Colleges. Our distance learning programmes were founded in 1858 and have enriched the lives of thousands of students, delivering high quality University of London degrees wherever our students are across the globe. Our alumni include 7 Nobel Prize winners. Today, we are a global leader in distance and flexible study, offering degree programmes to over 50,000 students in over 180 countries. To find out more about studying for one of our degrees where you are, visit www.london.ac.uk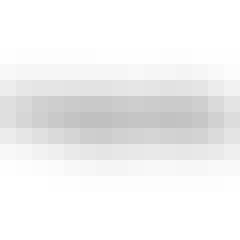 伦敦大学金匠学院
Championing research-rich degrees that provoke thought, stretch the imagination and tap into tomorrow's world, at Goldsmiths we're asking the questions that matter now in subjects as diverse as the arts and humanities, social sciences, cultural studies, computing, and entrepreneurial business and management. We are a community defined by its people: innovative in spirit, analytical in approach and open to all.
此 专项课程 与 伦敦大学 提供的 100% 在线 Bachelor of Science in Computer Science 相关。它将为您提供主题、材料和授课教师的预览,以便您确定完整在线学位课程是否适合您。
常见问题
此课程是 100% 在线学习吗?是否需要现场参加课程?

Do I need to take the courses in a specific order?
还有其他问题吗?请访问 学生帮助中心。