MATLAB Programming for Engineers and Scientists 专项课程
From Zero to MATLAB Hero in Three Courses.. Gain a solid foundation in computer programming and become a MATLAB expert. 您将学到的内容有
Computer programming in general and the MATLAB language in particular.

Advanced MATLAB features such as the App Designer, Live Scripts and Object-Oriented Programming.

Program efficiency and an introduction to algorithm complexity.

Image processing, data visualization and an introduction to machine learning.
---
您将获得的技能
Matlab

Data Analysis

Object-Oriented Programming (OOP)

Image Processing

Computer Programming

Problem Solving

Programming Language
关于此 专项课程
This Specialization aims to take learners with little to no programming experience to being able to create MATLAB programs that solve real-world problems in engineering and the sciences. The focus is on computer programming in general, but the numerous language features that make MATLAB uniquely suited to engineering and scientific computing are also covered in depth. Topics presented range from basic programming concepts in the first course, through more advanced techniques including recursion, program efficiency, Object Oriented Programming, graphical user interfaces in the second course, to data and image analysis, data visualization and machine learning in the third course.
应用的学习项目
The Specialization includes two projects. The first one is the final project of the second course. It is about creating an object oriented application with a graphical user interface that visualizes COVID-19 related data from around the world. The second project is part of the third course and it focuses on image processing.
英语(English)
字幕:英语(English), 阿拉伯语(Arabic), 法语(French), (欧洲人讲的)葡萄牙语, 希腊语, 意大利语, 越南语, 韩语, 德语(German), 俄语(Russian), 西班牙语(Spanish)
英语(English)
字幕:英语(English), 阿拉伯语(Arabic), 法语(French), (欧洲人讲的)葡萄牙语, 希腊语, 意大利语, 越南语, 韩语, 德语(German), 俄语(Russian), 西班牙语(Spanish)
加入课程
Coursera 专项课程是帮助您掌握一门技能的一系列课程。若要开始学习,请直接注册专项课程,或预览专项课程并选择您要首先开始学习的课程。当您订阅专项课程的部分课程时,您将自动订阅整个专项课程。您可以只完成一门课程,您可以随时暂停学习或结束订阅。访问您的学生面板,跟踪您的课程注册情况和进度。
实践项目
每个专项课程都包括实践项目。您需要成功完成这个(些)项目才能完成专项课程并获得证书。如果专项课程中包括单独的实践项目课程,则需要在开始之前完成其他所有课程。
获得证书
在结束每门课程并完成实践项目之后,您会获得一个证书,您可以向您的潜在雇主展示该证书并在您的职业社交网络中分享。 MATLAB 程序设计入门
This course teaches computer programming to those with little to no previous experience. It uses the programming system and language called MATLAB to do so because it is easy to learn, versatile and very useful for engineers and other professionals. MATLAB is a special-purpose language that is an excellent choice for writing moderate-size programs that solve problems involving the manipulation of numbers. The design of the language makes it possible to write a powerful program in a few lines. The problems may be relatively complex, while the MATLAB programs that solve them are relatively simple: relative, that is, to the equivalent program written in a general-purpose language, such as C++ or Java. As a result, MATLAB is being used in a wide variety of domains from the natural sciences, through all disciplines of engineering, to finance, and beyond, and it is heavily used in industry. Hence, a solid background in MATLAB is an indispensable skill in today's job market.
Mastering Programming with MATLAB
The course builds on the foundation laid by the first course of the Specialization called "Introduction to Programming with MATLAB." It covers more advanced programming concepts such as recursion, vectorization, function handles, algorithm efficiency and others. At the same time, it presents many features that make MATLAB a powerful programming environment for engineering and scientific computing, such as its support for object oriented programming, the new user interface design environment and Live Scripts.
提供方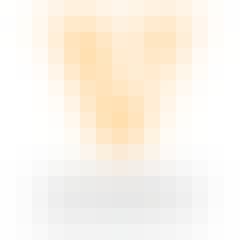 范德堡大学
Vanderbilt University, located in Nashville, Tenn., is a private research university and medical center offering a full-range of undergraduate, graduate and professional degrees.
常见问题
此课程是 100% 在线学习吗?是否需要现场参加课程?

What background knowledge is necessary?

Do I need to take the courses in a specific order?

What will I be able to do upon completing the Specialization?
还有其他问题吗?请访问 学生帮助中心。