音乐技巧开发 专项课程
Develop your skills as a musician . Deepen your understanding of music theory to develop your skills as a musician. 您将学到的内容有
Aurally identify musical intervals, chords, and chord progressions

Write and practice major and minor scales in a variety of keys

Compose a 12-bar blues with a melody

Define and discuss harmonic function and modal interchange
---
您将获得的技能
Scales
Music
Chord
Jazz
Music theory
Aurally identify chords
Piano
Read lead sheets
Aurally identify musical intervals
Read music notation
Music Performance
Music composition
关于此 专项课程
Nurture your love for, and understanding of, music with this specialization. Learn the fundamentals of music theory, including major and minor tonalities, chord scales, song forms, and chord qualities. You'll also practice training your ear to hear and recognize various intervals, chord progressions, and chord qualities. For the Capstone project, you will directly apply the knowledge you've gained to write and perform a short musical composition. This specialization begins with the basics of music and builds to more advanced concepts, providing you the knowledge you need to improve your skills as a musician.
应用的学习项目
In the capstone course, you will write and perform a 24-measure musical composition in A A B A song form. This culminating project will combine the skills and knowledge you learn and provides an opportunity for you to demonstrate your growth as a musician.
英语(English)
字幕:英语(English), 乌克兰语, (欧洲人讲的)葡萄牙语, 中文(简体), 巴西葡萄牙语, 西班牙语(Spanish), 立陶宛语, 法语(French), 加泰罗尼亚语, 德语(German), 俄语(Russian)
英语(English)
字幕:英语(English), 乌克兰语, (欧洲人讲的)葡萄牙语, 中文(简体), 巴西葡萄牙语, 西班牙语(Spanish), 立陶宛语, 法语(French), 加泰罗尼亚语, 德语(German), 俄语(Russian)
提供方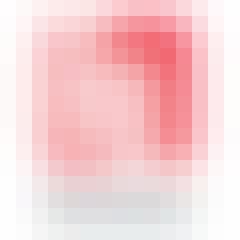 伯克利音乐学院
Berklee College of Music was founded on the revolutionary principle that the best way to prepare students for careers in music is through the study and practice of contemporary music. For more than half a century, the college has evolved to reflect the state of the art of music and the music business. Berklee serves distance learners worldwide through its award-winning online extension school, Berklee Online.
常见问题
Can I just enroll in a single course?

Can I take the course for free?

此课程是 100% 在线学习吗?是否需要现场参加课程?

Do I need to take the courses in a specific order?

Will I earn university credit for completing the Specialization?
还有其他问题吗?请访问 学生帮助中心。