推荐系统 专项课程
Master recommender systems.. Learn to design, build, and evaluate recommender systems for commerce and content. 您将学到的内容有
Build recommendation systems

Implement collaborative filtering

Master spreadsheet based tools

Use project-association recommenders
---
您将获得的技能
Collaborative Filtering

Recommender Systems

Evaluation

LensKit

Matrix Factorization

Summary Statistics

Term Frequency Inverse Document Frequency (TF-IDF)

Microsoft Excel
关于此 专项课程
A Recommender System is a process that seeks to predict user preferences. This Specialization covers all the fundamental techniques in recommender systems, from non-personalized and project-association recommenders through content-based and collaborative filtering techniques, as well as advanced topics like matrix factorization, hybrid machine learning methods for recommender systems, and dimension reduction techniques for the user-product preference space. This Specialization is designed to serve both the data mining expert who would want to implement techniques like collaborative filtering in their job, as well as the data literate marketing professional, who would want to gain more familiarity with these topics. The courses offer interactive, spreadsheet-based exercises to master different algorithms, along with an honors track where you can go into greater depth using the LensKit open source toolkit. By the end of this Specialization, you'll be able to implement as well as evaluate recommender systems. The Capstone Project brings together the course material with a realistic recommender design and analysis project.
英语(English)
字幕:英语(English), 阿拉伯语(Arabic), 法语(French), (欧洲人讲的)葡萄牙语, 意大利语, 越南语, 德语(German), 俄语(Russian), 西班牙语(Spanish)
英语(English)
字幕:英语(English), 阿拉伯语(Arabic), 法语(French), (欧洲人讲的)葡萄牙语, 意大利语, 越南语, 德语(German), 俄语(Russian), 西班牙语(Spanish)
加入课程
Coursera 专项课程是帮助您掌握一门技能的一系列课程。若要开始学习,请直接注册专项课程,或预览专项课程并选择您要首先开始学习的课程。当您订阅专项课程的部分课程时,您将自动订阅整个专项课程。您可以只完成一门课程,您可以随时暂停学习或结束订阅。访问您的学生面板,跟踪您的课程注册情况和进度。
实践项目
每个专项课程都包括实践项目。您需要成功完成这个(些)项目才能完成专项课程并获得证书。如果专项课程中包括单独的实践项目课程,则需要在开始之前完成其他所有课程。
获得证书
在结束每门课程并完成实践项目之后,您会获得一个证书,您可以向您的潜在雇主展示该证书并在您的职业社交网络中分享。 提供方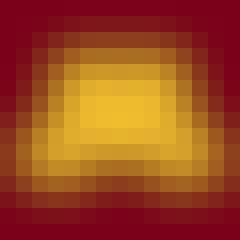 明尼苏达大学
The University of Minnesota is among the largest public research universities in the country, offering undergraduate, graduate, and professional students a multitude of opportunities for study and research. Located at the heart of one of the nation's most vibrant, diverse metropolitan communities, students on the campuses in Minneapolis and St. Paul benefit from extensive partnerships with world-renowned health centers, international corporations, government agencies, and arts, nonprofit, and public service organizations.
常见问题
此课程是 100% 在线学习吗?是否需要现场参加课程?

What background knowledge is necessary?

Do I need to take the courses in a specific order?

What will I be able to do upon completing the Specialization?

What is the honors track?

How does this Specialization relate to the prior Recommender Systems courses?
还有其他问题吗?请访问 学生帮助中心。