Solar Energy for Engineers, Architects and Code Inspectors 专项课程
Start your career in solar energy. Acquire foundational knowledge of photovoltaic technology.

您将学到的内容有
Recognize the elements of a well-designed PV system

Describe types of PV systems

Analyze PV system and project requirements

Identify national, state, and local requirements for solar PV systems
---
您将获得的技能
Solar installation

Clean energy

PV system operation

Solar economics

Photovoltaics (PV)

Mechanical Design

Electrical Design

PV system sizing

PV systems

PV system design

Building Codes

Permitting
关于此 专项课程
This specialization provides an overview of solar photovoltaics (PV), intricacies of solar system design, and a framework for solar PV project management. Targeted for engineers, HVAC installers, architects and building code inspectors, it is also appropriate for anyone considering a career in the growing renewable energy field of solar power. Courses introduce how PV operates and the anatomy of solar electric systems, the economics of solar power, pros and cons of different systems, considerations for designing a PV system, and fundamental code compliance. Materials primarily focus on solar PV in the United States. To learn more, view an overview at https://youtu.be/XjkKzbXqA6s.
应用的学习项目
Students will apply theory to projects embedded at the end of each course. They include System Analysis (course 1), System Design (course 2), and System Compliance (course 3). Projects assist students with understanding solar PV system layouts and costs, calculating PV system size, and identifying appropriate system design and labeling requirements.
初级
At least a high school education; background in technical areas and fundamental math skills are helpful for courses 2 and 3
英语(English)
字幕:英语(English), 阿拉伯语(Arabic), 法语(French), (欧洲人讲的)葡萄牙语, 意大利语, 越南语, 德语(German), 俄语(Russian), 西班牙语(Spanish), 爪哇语
初级
At least a high school education; background in technical areas and fundamental math skills are helpful for courses 2 and 3
英语(English)
字幕:英语(English), 阿拉伯语(Arabic), 法语(French), (欧洲人讲的)葡萄牙语, 意大利语, 越南语, 德语(German), 俄语(Russian), 西班牙语(Spanish), 爪哇语
加入课程
Coursera 专项课程是帮助您掌握一门技能的一系列课程。若要开始学习,请直接注册专项课程,或预览专项课程并选择您要首先开始学习的课程。当您订阅专项课程的部分课程时,您将自动订阅整个专项课程。您可以只完成一门课程,您可以随时暂停学习或结束订阅。访问您的学生面板,跟踪您的课程注册情况和进度。
实践项目
每个专项课程都包括实践项目。您需要成功完成这个(些)项目才能完成专项课程并获得证书。如果专项课程中包括单独的实践项目课程,则需要在开始之前完成其他所有课程。
获得证书
在结束每门课程并完成实践项目之后,您会获得一个证书,您可以向您的潜在雇主展示该证书并在您的职业社交网络中分享。 Solar Energy Systems Overview
By the end of this course, learners will have acquired a broad understanding of the history and mechanics behind converting light into electricity, commonly known as photovoltaics (PV). They are empowered to recognize and describe elements of a PV system, enabling them to: compare the most common types of solar cells, sketch a solar PV system, and analyze differences between rooftop and ground mounting configurations. The course explores economic considerations, touching on solar PV costs for residential and commercial use, incentives, and contrasts solar power with fossil fuel and nuclear plants.
Solar Energy and Electrical System Design
This course supplies learners with the insights necessary for properly planning, and therefore successfully installing, a photovoltaic (PV) system per design specifications. It directs learners through the important steps of initial site inspection and evaluating appropriate locations for PV systems, and features unique elements of residential, small, industrial and utility-scale solar applications. The course probes key design concerns – including load, efficiency, and mechanical and electrical design – as well as aesthetics and tools for planning. Learners experiment with calculations needed to design a PV system, exercising newly gained knowledge about site selection, layout, code compliance, system components, and wire sizing.
Solar Energy Codes, Permitting and Zoning
This course equips learners to identify national code and zoning rules specific to photovoltaic (PV) systems, as well as key design elements and points for inspection. Curriculum includes zoning variances, critical elements of the permitting process, planning documents necessary for PV system installation and recommendations for permitting offices to streamline the permit process. Learners gain a code inspector's perspective in relation to building and electrical code requirements.
提供方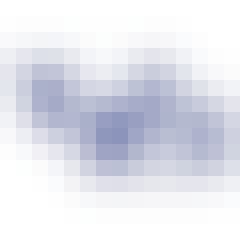 纽约州立大学布法罗分校
The University at Buffalo (UB) is a premier, research-intensive public university and the largest, most comprehensive institution of the State University of New York (SUNY) system. UB offers more than 100 undergraduate degrees and nearly 300 graduate and professional programs.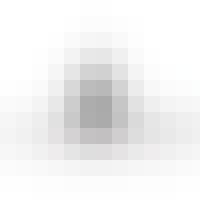 常见问题
此课程是 100% 在线学习吗?是否需要现场参加课程?

What background knowledge is necessary?

Do I need to take the courses in a specific order?

What will I be able to do upon completing the Specialization?
还有其他问题吗?请访问 学生帮助中心。