Sports Performance Analytics 专项课程
Predictive Sports Analytics with Real Sports Data. Anticipate player and team performance using sports analytics principles.

关于此 专项课程
Sports analytics has emerged as a field of research with increasing popularity propelled, in part, by the real-world success illustrated by the best-selling book and motion picture, Moneyball. Analysis of team and player performance data has continued to revolutionize the sports industry on the field, court, and ice as well as in living rooms among fantasy sports players and online sports gambling. Drawing from real data sets in Major League Baseball (MLB), the National Basketball Association (NBA), the National Hockey League (NHL), the English Premier League (EPL-soccer), and the Indian Premier League (IPL-cricket), you'll learn how to construct predictive models to anticipate team and player performance. You'll also replicate the success of Moneyball using real statistical models, use the Linear Probability Model (LPM) to anticipate categorical outcomes variables in sports contests, explore how teams collect and organize an athlete's performance data with wearable technologies, and how to apply machine learning in a sports analytics context. This introduction to the field of sports analytics is designed for sports managers, coaches, physical therapists, as well as sports fans who want to understand the science behind athlete performance and game prediction. New Python programmers and data analysts who are looking for a fun and practical way to apply their Python, statistics, or predictive modeling skills will enjoy exploring courses in this series.
应用的学习项目
Learners will apply methods and techniques learned to sports datasets to generate their own results rather than relying on the data processing performed by others. As a consequence the learner will be empowered to explore their own ideas about sports team performance, test them out using the data, and so become a producer of sports analytics rather than a consumer.
中级
Learners should have some familiarity with Python before starting this course. We recommend the Python for Everybody Specialization.
中级
Learners should have some familiarity with Python before starting this course. We recommend the Python for Everybody Specialization.
加入课程
Coursera 专项课程是帮助您掌握一门技能的一系列课程。若要开始学习,请直接注册专项课程,或预览专项课程并选择您要首先开始学习的课程。当您订阅专项课程的部分课程时,您将自动订阅整个专项课程。您可以只完成一门课程,您可以随时暂停学习或结束订阅。访问您的学生面板,跟踪您的课程注册情况和进度。
实践项目
每个专项课程都包括实践项目。您需要成功完成这个(些)项目才能完成专项课程并获得证书。如果专项课程中包括单独的实践项目课程,则需要在开始之前完成其他所有课程。
获得证书
在结束每门课程并完成实践项目之后,您会获得一个证书,您可以向您的潜在雇主展示该证书并在您的职业社交网络中分享。 提供方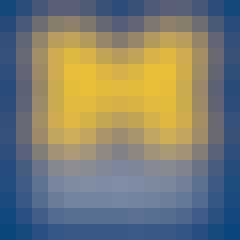 密歇根大学
The mission of the University of Michigan is to serve the people of Michigan and the world through preeminence in creating, communicating, preserving and applying knowledge, art, and academic values, and in developing leaders and citizens who will challenge the present and enrich the future.
常见问题
Can I just enroll in a single course?

Can I take the course for free?

此课程是 100% 在线学习吗?是否需要现场参加课程?

Do I need to take the courses in a specific order?

Will I earn university credit for completing the Specialization?
还有其他问题吗?请访问 学生帮助中心。