您将学到的内容有
Understand how the microscopic properties of atoms and molecules relate to classical thermodynamic properties and to some non-equilibrium phenomena.

Analyze and estimate how thermodynamic materials behave and obtain appropriate equilibrium and non-equilibrium properties.

Apply some computational skills to statistical thermodynamics.
---
您将获得的技能
Mechanical Engineering

Chemistry

Fluid Mechanics

Quantum Mechanics

Thermodynamics

Gases

Solids

Liquids
关于此 专项课程
This specialization was developed for the mechanical or aerospace engineering advanced undergraduate graduate or graduate student who already has a strong background in undergraduate engineering thermodynamics and is ready to tackle the underlying fundamentals of the subject. It is designed for those entering advanced fields such as combustion, high temperature gas dynamics, environmental sciences, or materials processing, or wishes to build a background for understanding advanced experimental diagnostic techniques in these or similar fields. It covers the relationship between macroscopic and microscopic thermodynamics and derives properties for gases, liquids and solids. It also covers non-equilibrium behavior as found in kinetic theory and chemical kinetics. The main innovation is the use of the postulatory approach to introducing fundamental concepts and the very clear connection between macroscopic and microscopic thermodynamics. By introducing basic ideas using postulates, students are given a very straightforward way to think about important concepts, including entropy and temperature, ensembles and quantum mechanics.
应用的学习项目
Assessment for the five courses in this specialization will be carried out using short, auto-graded problem sets that will test mastery of content presented in videos. Students will also be asked to submit problems without a clear method of solution for peer-review and to solve other problems on discussion boards. Please note that many problems require data that is included in my textbook, but that can also be found online or in course resources.
高级
B​.S. degree in mechanical, aerospace or chemical engineering.
英语(English)
字幕:英语(English), 阿拉伯语(Arabic), 法语(French), (欧洲人讲的)葡萄牙语, 意大利语, 越南语, 德语(German), 俄语(Russian), 西班牙语(Spanish)
高级
B​.S. degree in mechanical, aerospace or chemical engineering.
英语(English)
字幕:英语(English), 阿拉伯语(Arabic), 法语(French), (欧洲人讲的)葡萄牙语, 意大利语, 越南语, 德语(German), 俄语(Russian), 西班牙语(Spanish)
加入课程
Coursera 专项课程是帮助您掌握一门技能的一系列课程。若要开始学习,请直接注册专项课程,或预览专项课程并选择您要首先开始学习的课程。当您订阅专项课程的部分课程时,您将自动订阅整个专项课程。您可以只完成一门课程,您可以随时暂停学习或结束订阅。访问您的学生面板,跟踪您的课程注册情况和进度。
实践项目
每个专项课程都包括实践项目。您需要成功完成这个(些)项目才能完成专项课程并获得证书。如果专项课程中包括单独的实践项目课程,则需要在开始之前完成其他所有课程。
获得证书
在结束每门课程并完成实践项目之后,您会获得一个证书,您可以向您的潜在雇主展示该证书并在您的职业社交网络中分享。 提供方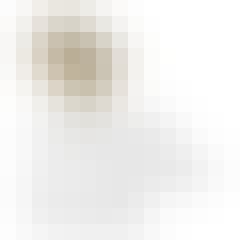 科罗拉多大学波德分校
CU-Boulder is a dynamic community of scholars and learners on one of the most spectacular college campuses in the country. As one of 34 U.S. public institutions in the prestigious Association of American Universities (AAU), we have a proud tradition of academic excellence, with five Nobel laureates and more than 50 members of prestigious academic academies.
常见问题
此课程是 100% 在线学习吗?是否需要现场参加课程?

What background knowledge is necessary?

Do I need to take the courses in a specific order?

What will I be able to do upon completing the Specialization?
还有其他问题吗?请访问 学生帮助中心。