Transforming the Fashion Business 专项课程
Design the Future of the Fashion Business. Master the challenges facing the fashion industry in today's complex and evolving landscape

您将学到的内容有
How to develop a fashion business model that incorporates sustainability, experiential methods, collaborations, and serves underrepresented groups.

How to integrate systems thinking to advance fashion business models

Ability to articulate the predominant design techniques within the fashion system

How to develop a holistic product lifecycle
---
您将获得的技能
Fashion Design

Fashion Systems

Sustainability

Holistic Product Lifecyle

Retail Management

Systems Thinking

Product Life Cycles

User-Centered Design

Research And Development (R&D)

Trend Analysis

ethical design and production

Collaboration
关于此 专项课程
In this specialization, you will analyze the fashion business and how it must evolve into a more inclusive, diverse, and equitable manifestation of itself. You'll explore the "slow fashion" movement, the historical underpinnings of the current fashion system, and imperatives for a more holistic, sustainable future. You'll look at the design process from the perspective of analytical and statistical trend forecasting and how to bring new strategies and technologies into your design approach, all while maintaining an awareness of social movements and cultural shifts. And finally, you'll learn how fashion retail can create memorable, immersive, and innovative experiences that help you and your brand stay relevant in an age of increasing competition and shifting consumer models. The courses in this specialization bring together a dynamic group of Parsons faculty and leading industry experts who will share their real world experiences and guide you through the knowledge you need to advance your career.
应用的学习项目
Each course in this specialization is capped with an immersive project where you'll turn your passion to become a future business leader into a proposed strategy for addressing the challenges in today's fashion industry.
For each project, you will be expected to prepare and present a plan for how you would leverage innovations in technology, design, and retail channels in order to solve a critical issue in the current fashion system.
By the end of the specialization, you will be able to:
• Research and innovate a strategy for a holistic approach to fashion design.
• Develop a fashion brand strategy that is inclusive and relevant to today's consumer and encompasses best practices for sustainability.
• Design a contemporary retailing strategy that considers customer experience, omnichannel engagement, operational logistics, and merchandising.
中级
A​t least 2 years experience in the fashion design and/or fashion retail industry, or experience in a similar creative business.
中级
A​t least 2 years experience in the fashion design and/or fashion retail industry, or experience in a similar creative business.
加入课程
Coursera 专项课程是帮助您掌握一门技能的一系列课程。若要开始学习,请直接注册专项课程,或预览专项课程并选择您要首先开始学习的课程。当您订阅专项课程的部分课程时,您将自动订阅整个专项课程。您可以只完成一门课程,您可以随时暂停学习或结束订阅。访问您的学生面板,跟踪您的课程注册情况和进度。
实践项目
每个专项课程都包括实践项目。您需要成功完成这个(些)项目才能完成专项课程并获得证书。如果专项课程中包括单独的实践项目课程,则需要在开始之前完成其他所有课程。
获得证书
在结束每门课程并完成实践项目之后,您会获得一个证书,您可以向您的潜在雇主展示该证书并在您的职业社交网络中分享。 Fashion Systems
The fashion business has grown from the storied Parisian houses of the early 20th century into a global phenomenon. It is highly complex, multi-faceted, and undergoing reinvention. In this course, you will learn about long-standing factors that impact the existing fashion system such as consumption, inclusion, and labor. You'll explore the "slow fashion" movement, look at holistic and human-centric product development strategies, and build a brand story with core values at its heart. Finally, you'll consider sustainability and environmental responsibility throughout the fashion design and production processes.
时尚设计
Fashion design is about looking to the future to innovate for today, but it is important to understand the foundation of the design process. In this course, you will learn about technological developments in fashion design, 3D and digital printing, and artisanal design and craftsmanship. You'll explore building your brand through design aesthetics, materials, silhouettes and fit. You'll discover the importance of collaboration with other designers and how new modes of thinking and inspiration are integral to the design process. Finally, you'll examine the future of fashion forecasting, and how the observation of trends, social movements, politics, environmentalism, and pop culture are crucial to building your brand strategy.
Fashion Retail Transformation
In this course, Parsons faculty and industry experts dive deep into the transformation of fashion retail. You'll explore the fusion of retail and entertainment and the increasing importance of omnichannel client relationships. Through an examination of disruptive retail innovations, such as on-demand delivery and virtual reality, you'll learn how industry leaders are keeping up with customer expectations. You'll look at e-commerce strategies through the lens of listening to and applying customer feedback and how brands stay relevant in the direct-to-consumer marketplace. Finally, you'll consider the post-COVID consumer and how e-commerce and remote clienteling can be leveraged within the fashion business to ensure customer satisfaction and loyalty.
提供方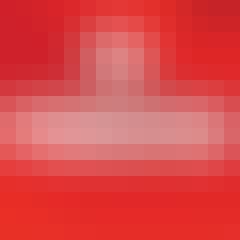 帕森斯设计学院新校区
For more than a century, Parsons School of Design has been inspired by the transformative potential of design. Today, the school's groundbreaking academic programs carry forward that mission, making Parsons the number one design school in the U.S. and among the top three globally. At the heart of a comprehensive university — The New School — Parsons draws on a range of academic fields to deliver a uniquely interdisciplinary education enriched by the resources of its home in New York City and branch campus in Paris. Here, the next generation of creative leaders engage in real-world learning and develop as critical thinkers and makers grappling with the pressing issues of our time.
常见问题
此课程是 100% 在线学习吗?是否需要现场参加课程?

What background knowledge is necessary?

Do I need to take the courses in a specific order?

What will I be able to do upon completing the Specialization?
还有其他问题吗?请访问 学生帮助中心。