Uncommon Sense Teaching 专项课程
Advance Your Career in Teaching. Master strategies and tools to effectively reach and teach students based on leading edge insights

您将获得的技能
social-emotional learning

online teaching

active learning

neurodiversity

Teaching

diversity

inclusive

teaching strategies

Lesson Plan

strategies in teaching

social emotional

teaching online
关于此 专项课程
The Uncommon Sense Teaching Specialization is a foundational program that prepares you to teach based on leading-edge insights from neuroscience, cognitive psychology, and movie-making. Your instructors have real-world experience in teaching some of the world's most popular courses, and they bring their background from academia and beyond, including perspectives that could be obtained only from decades of teaching at virtually every level, personal experience with neurodiversity, adventure from the Bering Sea to the South Pole Station in Antarctica, and much more. This specialization gives invaluable insight for: Teachers—K12, higher ed, adult learning, vocational trainers College students training to be teachers Professors and others who train teachers how to teach Industry trainers Coaches Tutors Parents, caregivers, and homeschoolers The Uncommon Sense Teaching Specialization provides a pathway for you to bring your teaching skillset to a higher level by helping you gain the knowledge and skills to level up your career or strengthen your teaching foundation—whoever you might be teaching. You can take either MOOC 0 or MOOC 1 first, and enjoy MOOC 2 after MOOC 1. Enjoy! Uncommon Sense Teaching Specialization MOOC 0: Teaching Online MOOC 1: Uncommon Sense Teaching MOOC 2: Uncommon Sense Teaching, Part 2
应用的学习项目
By the end of this specialization, you'll be able to:
Use the animations and illustrations provided in the specialization to develop best practices training sessions for your fellow teachers, and also help your students to learn more deeply and effectively. You'll be a star with the latest insights on learning!

Make or tweak a working lesson plan using the "Learn It – Link It" lesson plans guideline and blank template provided in the specialization. You can use this lesson plan to help remind you of key best practices as you are teaching.

Teach online either "live" or via video with confidence that your methods are not only helping students pay attention, but that you are also helping them to more easily grasp the key ideas.

Use techniques from movie-making to help motivate and inspire students, as well as to encourage your students shift and lift their very identity as learners.
初级
We will build your teaching from the ground up. Whatever your experience level in teaching, you will find new and helpful ideas.
初级
We will build your teaching from the ground up. Whatever your experience level in teaching, you will find new and helpful ideas.
加入课程
Coursera 专项课程是帮助您掌握一门技能的一系列课程。若要开始学习,请直接注册专项课程,或预览专项课程并选择您要首先开始学习的课程。当您订阅专项课程的部分课程时,您将自动订阅整个专项课程。您可以只完成一门课程,您可以随时暂停学习或结束订阅。访问您的学生面板,跟踪您的课程注册情况和进度。
实践项目
每个专项课程都包括实践项目。您需要成功完成这个(些)项目才能完成专项课程并获得证书。如果专项课程中包括单独的实践项目课程,则需要在开始之前完成其他所有课程。
获得证书
在结束每门课程并完成实践项目之后,您会获得一个证书,您可以向您的潜在雇主展示该证书并在您的职业社交网络中分享。 Uncommon Sense Teaching
Do your students spend too much (or too little) time learning, with disappointing results? Do they procrastinate in their study because it's boring and they're easily distracted? Are you working to make your teaching even more inclusive? Uncommon Sense Teaching will give you practical new insights that will help you solve these goals and challenges, and many more.
Uncommon Sense Teaching: Teaching Online
In Uncommon Sense Teaching: TEACHING ONLINE we'd like to help you to move toward fresh approaches to online teaching that build on the latest insights from scientific research. We'll use insights from movie-making—not to mention from odd visual tricks in Barb's kitchen—to see how students learn, both independently and together. We all know, for example, that social learning is valuable in helping students grapple with tough concepts as well as in making learning more fun. But if you understand what is happening in the brain during social learning, you can also understand why certain approaches commonly used in online learning, such as discussion forums, can sometimes pose a challenge. As you will see, we can use insights from neuroscience not only to motivate our students, but to help them change their very identity.
提供方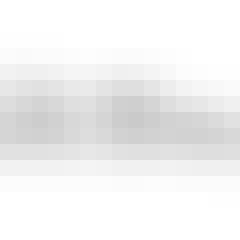 深度教学解决方案
Deep Teaching Solutions, LLC is a team that produces high-quality educational materials with the latest insights from neuroscience.
常见问题
此课程是 100% 在线学习吗?是否需要现场参加课程?

What background knowledge is necessary?

Do I need to take the courses in a specific order?

What will I be able to do upon completing the Specialization?
还有其他问题吗?请访问 学生帮助中心。