Understanding Modern Finance 专项课程
Revealing the Meaning Behind Numbers and Formulas . . .
American Institute of Business and Economics
关于此 专项课程
This Specialization is designed for a wide audience of those interested in finance either professionally or just of curiosity, including managers of different levels specializing in finance, accounting, business planning, strategy, consulting, and project management, IT specialists engaged in the area of finance, fin-tech, big data, and valuation, etc. Through four courses and the final Project, you will cover the theory and practice of capital markets and financial institutions, corporate finance and project valuation, financial and managerial accounting as applied to finance, as well as the M&A market as the ultimate judge of financial efficiency and value creation. The Specialization will prepare you to understand and use the applications of financial ideas, concepts, models, strategies, and tools to build a successful career in finance and in business, as well as to take advantage of opportunities offered by financial markets.
应用的学习项目
Learners will complete three in-course projects by applying knowledge and skills including the comprehensive understanding of valuation inputs, methodology, scenario planning, and sensitivity, as well as the analysis of market liquidity and investor preferences.
Learners will combine all knowledge, skills, and tools obtained throughout the Specialization with their experience in the area to complete the final Capstone Project in which they will choose a real transaction or investment project, perform its comprehensive analysis and valuation, and prepare a short presentation to be shared with their peers.
英语(English)
字幕:英语(English), 阿拉伯语(Arabic), 法语(French), (欧洲人讲的)葡萄牙语, 意大利语, 越南语, 德语(German), 俄语(Russian), 西班牙语(Spanish)
英语(English)
字幕:英语(English), 阿拉伯语(Arabic), 法语(French), (欧洲人讲的)葡萄牙语, 意大利语, 越南语, 德语(German), 俄语(Russian), 西班牙语(Spanish)
加入课程
Coursera 专项课程是帮助您掌握一门技能的一系列课程。若要开始学习,请直接注册专项课程,或预览专项课程并选择您要首先开始学习的课程。当您订阅专项课程的部分课程时,您将自动订阅整个专项课程。您可以只完成一门课程,您可以随时暂停学习或结束订阅。访问您的学生面板,跟踪您的课程注册情况和进度。
实践项目
每个专项课程都包括实践项目。您需要成功完成这个(些)项目才能完成专项课程并获得证书。如果专项课程中包括单独的实践项目课程,则需要在开始之前完成其他所有课程。
获得证书
在结束每门课程并完成实践项目之后,您会获得一个证书,您可以向您的潜在雇主展示该证书并在您的职业社交网络中分享。 提供方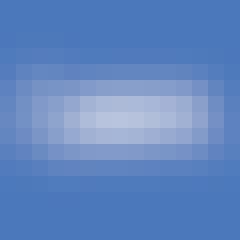 莫斯科物理科学与技术学院
Московский физико-технический институт (Физтех) является одним из ведущих вузов страны и входит в основные рейтинги лучших университетов мира. Институт обладает не только богатой историей – основателями и профессорами института были Нобелевские лауреаты Пётр Капица, Лев Ландау и Николай Семенов – но и большой научно-исследовательской базой.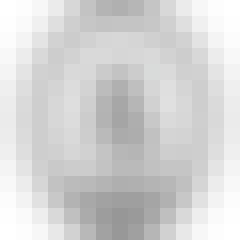 American Institute of Business and Economics
The American Institute of Business and Economics (AIBEc) offers a wide variety of business courses in finance, accounting, marketing, strategy, HR, business law, economics, general management, business psychology, as well as course projects and the Field study. AIBEc provides for flexibility and customization of programs and schedules.
常见问题
此课程是 100% 在线学习吗?是否需要现场参加课程?

What background knowledge is necessary?

Do I need to take the courses in a specific order?

What will I be able to do upon completing the Specialization?
还有其他问题吗?请访问 学生帮助中心。