创业 专项课程
Turn Your Idea into a Funded Business. Develop, launch, fund and grow your own business

您将获得的技能
Growth Strategies
Exit Strategy
Finance
Entrepreneurship
Discovery-Driven Planning
Elevator Pitch
Planning
Brand Management
Choosing Advisors
Brand
Strategic Management
Marketing
关于此 专项课程
Wharton's Entrepreneurship Specialization covers the conception, design, organization, and management of new enterprises. This five-course series is designed to take you from opportunity identification through launch, growth, financing and profitability. With guidance from Wharton's top professors, along with insights from current Wharton start-up founders and financiers, you'll develop an entrepreneurial mindset and hone the skills you need to develop a new enterprise with potential for growth and funding, or to identify and pursue opportunities for growth within an existing organization.
英语(English)
字幕:英语(English), 阿拉伯语(Arabic), 法语(French), (欧洲人讲的)葡萄牙语, 意大利语, 越南语, 德语(German), 俄语(Russian), 西班牙语(Spanish)
英语(English)
字幕:英语(English), 阿拉伯语(Arabic), 法语(French), (欧洲人讲的)葡萄牙语, 意大利语, 越南语, 德语(German), 俄语(Russian), 西班牙语(Spanish)
加入课程
Coursera 专项课程是帮助您掌握一门技能的一系列课程。若要开始学习,请直接注册专项课程,或预览专项课程并选择您要首先开始学习的课程。当您订阅专项课程的部分课程时,您将自动订阅整个专项课程。您可以只完成一门课程,您可以随时暂停学习或结束订阅。访问您的学生面板,跟踪您的课程注册情况和进度。
实践项目
每个专项课程都包括实践项目。您需要成功完成这个(些)项目才能完成专项课程并获得证书。如果专项课程中包括单独的实践项目课程,则需要在开始之前完成其他所有课程。
获得证书
在结束每门课程并完成实践项目之后,您会获得一个证书,您可以向您的潜在雇主展示该证书并在您的职业社交网络中分享。 提供方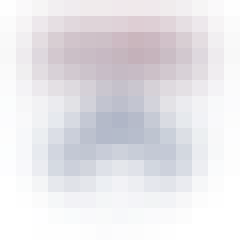 宾夕法尼亚大学
The University of Pennsylvania (commonly referred to as Penn) is a private university, located in Philadelphia, Pennsylvania, United States. A member of the Ivy League, Penn is the fourth-oldest institution of higher education in the United States, and considers itself to be the first university in the United States with both undergraduate and graduate studies.
常见问题
Can I just enroll in a single course?

此课程是 100% 在线学习吗?是否需要现场参加课程?

Do I need to take the courses in a specific order?

Will I earn university credit for completing the Specialization?
还有其他问题吗?请访问 学生帮助中心。