课程信息
In this course, you learn advanced techniques within the DATA step and procedures to manipulate data.
提供方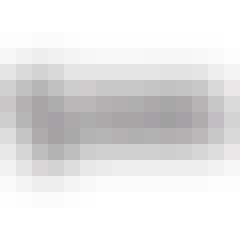 SAS
Through innovative software and services, SAS empowers and inspires customers around the world to transform data into intelligence. SAS is a trusted analytics powerhouse for organizations seeking immediate value from their data. A deep bench of analytics solutions and broad industry knowledge keep our customers coming back and feeling confident. With SAS®, you can discover insights from your data and make sense of it all. Identify what's working and fix what isn't. Make more intelligent decisions. And drive relevant change.
授课大纲 - 您将从这门课程中学到什么
Course Overview, Review, and Data Setup
In this module, you'll set up software and data for this course. Then you'll review the concepts of SAS DATA step processing and how to process data sets.
5 个视频

(总计 15 分钟)
, 4 个阅读材料
, 1 个测验
Using Advanced Functions
In this module, you'll use advanced functions to compare data between multiple rows in a SAS table, find and count substrings within a column, and clean and standardize data.
16 个视频

(总计 36 分钟)
, 1 个阅读材料
, 12 个测验
Defining and Processing Arrays
In this module, you'll learn how to use arrays to simplify your code. You'll use arrays to process repetitive code, rotate data, and perform table lookups.
18 个视频

(总计 35 分钟)
, 1 个阅读材料
, 11 个测验
Defining and Processing Hash Objects
In this module, you'll learn how to declare a hash object, instantiate or create an instance of the object, and initialize its lookup keys and data. You'll use the hash object to store and retrieve data, create an output table from the data in the hash object, and create a hash iterator object to process the data in a particular order.
19 个视频

(总计 30 分钟)
, 3 个阅读材料
, 10 个测验
审阅
来自

ADVANCED SAS PROGRAMMING TECHNIQUES

的热门评论
Great course to deepen your practical skills in this field. Thank you SAS and Cousresa.org team for this opportunity.
I want more! all of these SAS courses are great from format, pace, delivery! I'm truly enjoying the learning experience.
Really useful courses and can quickly boost you from a basic SAS programmer to advanced level.
Passed SAS adv exam after taking this course. It's very useful.
查看所有评论
关于 SAS Advanced Programmer 专业证书
When you complete this professional certificate program, you will have experience in SAS programming using SAS 9 and will be able to process data using Structured Query Language in the SAS environment, use the SAS macro facility to design, write, and debug dynamic macro programs, and use advanced DATA step techniques and procedures to manipulate data. These skills prepare you for the SAS Advanced Programming Professional certification exam.