Arizona State University TESOL 专业证书
Launch Your Career as an English Teacher. Master strategies to teach English as a second or foreign language.

您将学到的内容有
Learners will master modern communicative techniques for engaging students in multiple English language learning environments.

Learners will recognize, identify, and use language acquisition theories and principles to develop sound lesson plans.

Learners will deliver lesson plans using interactive and engaging methods.

Understand ways to motivate and properly engage students
---
您将获得的技能
EFL
English Language
TESOL
ESL
English language teaching
Teaching
Lesson Plan
Speech
Plan
关于此 专业证书
This course is designed for anyone who wants to teach English anywhere in the world. If you want to become a teacher, polish your teaching skills, or add a credential to your resume, this is the course for you! Get certified by a nationally-ranked university.
应用的学习项目
Throughout this professional certificate, learners will write lesson plans, record themselves teaching, and create a professional teaching portfolio that is sure to impress current or future employers. In the final Capstone course, you will have the opportunity to submit a teaching portfolio for expert review.
初级
Interest in English language teaching.
英语(English)
字幕:英语(English), 阿拉伯语(Arabic), 法语(French), 乌克兰语, 中文(简体), 巴西葡萄牙语, 俄语(Russian), 西班牙语(Spanish), 波斯语, 泰米尔语
初级
Interest in English language teaching.
英语(English)
字幕:英语(English), 阿拉伯语(Arabic), 法语(French), 乌克兰语, 中文(简体), 巴西葡萄牙语, 俄语(Russian), 西班牙语(Spanish), 波斯语, 泰米尔语
提供方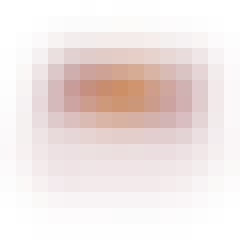 亚利桑那州立大学
Arizona State University has developed a new model for the American Research University, creating an institution that is committed to excellence, access and impact. ASU measures itself by those it includes, not by those it excludes. ASU pursues research that contributes to the public good, and ASU assumes major responsibility for the economic, social and cultural vitality of the communities that surround it.
常见问题
Can I just enroll in a single course?

可以!点击您感兴趣的课程卡开始注册即可开始学习。注册并完成课程后,您可以获得可共享的证书,或者您也可以旁听该课程免费查看课程资料。如果您订阅的课程是某证书的一部分,系统会自动为您订阅完整的证书。访问您的学生面板,跟踪您的进度。

此课程是 100% 在线学习吗?是否需要现场参加课程?

此课程完全在线学习,无需到教室现场上课。您可以通过网络或移动设备随时随地访问课程视频、阅读材料和作业。

What background knowledge is necessary?

Interest in English as a second or foreign language instruction. No prior teaching experience necessary.

Do I need to take the courses in a specific order?

We recommend taking the courses in the order presented, as each subsequent course will build on material from previous courses.

Will I earn university credit for completing the Professional Certificate?

This is a non-credit certificate course, so these courses are not eligible for university credit from Arizona State University. You will, however, receive a non-credit bearing official ASU TESOL Certificate.

What will I be able to do upon completing the Professional Certificate?

Upon successful completion of the capstone, you will receive a TESOL certificate from Arizona State University. Such a certificate can help veteran teachers attain better employment, or new teachers to enter the field.

How can I find more information about this course? I still have questions.

You can find more information on our official website: teachenglish@asu.edu.  You can also email us at teachenglish@asu.edu​.
还有其他问题吗?请访问 学生帮助中心。