Facebook 社交媒体营销 专业证书
Launch your career in social media marketing. Build job-ready skills and credentials to go from beginner to job ready in about 5 months. No degree or prior experience required.

您将学到的内容有
Create and analyze an effective advertising campaign for your target audience 

Create a creative brief that includes the assets for your paid ad 

Create, edit, and troubleshoot ads in Facebook Ads Manager

Establish and manage a social media presence
---
您将获得的技能
Performance Advertising
Digital Marketing
Brand Management
Social Media Marketing
Social Media
Marketing
Social Media Marketing Strategy
Content Development
content management
Content Marketing
Marketing Content Development
Campaign Management
关于此 专业证书
Whether you've been tinkering with social media platforms for your business already or are completely new to the field of digital marketing, you've come to the right place. This five-course program, developed by digital marketing experts at Aptly together with Facebook marketers, includes industry-relevant curriculum designed to prepare you for an entry-level role in social media marketing. After an introduction to digital marketing and the main social media platforms, you'll learn to establish an online presence, create posts, build a following, and manage your social media accounts. You'll develop skills in creating and managing advertising campaigns in social media and learn to evaluate the results of your marketing efforts. Most importantly, you'll get to practice your new skills through hands-on projects in every course, the results of which you can showcase through a portfolio of your work. Upon successful completion of the program, you'll earn both the Coursera and the Facebook Digital Marketing Associate Certification, proving your skills in social media marketing and in the use of Facebook Ads Manager.
应用的学习项目
Our projects offer an opportunity to apply social media marketing skills practically. From establishing your business goals and brand to creating and evaluating an ad campaign in Facebook Ads Manager, you'll work directly within social media platforms to create engaging and relevant content, discover the ins-and-outs of each social media platform, practice analyzing metrics, and more. Your results will include a portfolio you can share with a future employer or use at your own business.
初级
No degree or prior experience required. Enthusiasm for social media and basic internet navigation skills are required.
初级
No degree or prior experience required. Enthusiasm for social media and basic internet navigation skills are required.
提供方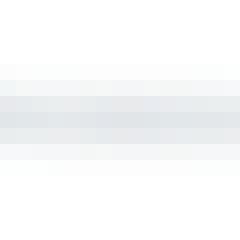 Facebook
Facebook builds technologies that help people connect with friends and family, find communities, and grow businesses. On successful completion of the Facebook Social Media Marketing Certificate, you'll instantly have a personal portfolio of work to showcase your talents to prospective digital marketing employers.

常见问题
Can I just enroll in a single course?

可以!点击您感兴趣的课程卡开始注册即可开始学习。注册并完成课程后,您可以获得可共享的证书,或者您也可以旁听该课程免费查看课程资料。如果您订阅的课程是某证书的一部分,系统会自动为您订阅完整的证书。访问您的学生面板,跟踪您的进度。

此课程是 100% 在线学习吗?是否需要现场参加课程?

此课程完全在线学习,无需到教室现场上课。您可以通过网络或移动设备随时随地访问课程视频、阅读材料和作业。

How long does it take to complete the Professional Certificate?

Approximately 5 months at 5 hours a week.

What background knowledge is necessary?

No background knowledge is necessary. This Specialization is designed for those new to social media marketing, but no matter where you are in your social media marketing journey, you'll gain value from deepening your knowledge through this Specialization.

Do I need to take the courses in a specific order?

Should you decide to take all or some of the courses, we highly encourage you to take them in the suggested order, as we have designed the courses to work in sequence.

Course 1 - Introduction to Social Media Marketing
Course 2 - Social Media Management
Course 3 - Fundamentals of Social Media Advertising
Course 4 - Advertising With Facebook Ads Manager
Course 5 - Measure and Optimize Social Media Marketing Campaigns

Will I earn university credit for completing the Specialization?

You will know how to create a social media presence for a business. You'll know how to create engaging content, interact with users on social media, manage a content calendar, and evaluate the success of your posts. You'll also know how to create effective ads for social media and learn how to create ads in Facebook Ads Manager. You'll know how to match the ads you create to your marketing objectives, select the right images and copy for your ads, get your message in front of your target audience, and measure the impact of your campaign. You'll also learn how to communicate your campaign results to other people in the company. 

Will I only learn about Facebook and Instagram?

No. You'll gain a basic understanding of how the main social media platforms — like Twitter, Pinterest, LinkedIn, TikTok, and more — function and how businesses can use them for their marketing needs. You will learn how to develop effective ads for different social media platforms, but this program specifically focuses on how to develop these ads using Facebook's Ads Manager (for advertising on both Facebook and Instagram). While ad creation tools for different social media platforms differ, understanding how Facebook Ads Manager works will help you quickly find your way around other advertising tools (though this program does not focus on how to use other advertising tools). 
还有其他问题吗?请访问 学生帮助中心。