IBM Cybersecurity Analyst 专业证书
Get ready to launch your career in cybersecurity. Build job-ready skills for an in-demand role in the field, no degree or prior experience required.
您将学到的内容有
Develop knowledge of cybersecurity analyst tools including data protection; endpoint protection; SIEM; and systems and network fundamentals.

Learn about key compliance and threat intelligence topics important in today's cybersecurity landscape.

Gain skills for incident responses and forensics with real-world cybersecurity case studies.

Get hands-on experience to develop skills via industry specific and open source Security tools.
---
您将获得的技能
information security analyst

IT security analyst

security analyst

Junior cybersecurity analyst

Information Security (INFOSEC)

IBM New Collar

Malware

Cybersecurity

Cyber Attacks

database vulnerabilities

Network Security

Sql Injection
关于此 专业证书
A growing number of exciting, well-paying jobs in today's security industry do not require a college degree. This Professional Certificate will give you the technical skills to become job-ready for a Cybersecurity Analyst role. Instructional content and labs will introduce you to concepts including network security, endpoint protection, incident response, threat intelligence, penetration testing, and vulnerability assessment. Cybersecurity is one of the most in-demand career fields. ● According to CyberSeek, from June 2019  through May 2020, there were 171,000 openings for Information Security Analysts, but only 125,000 workers currently employed in those positions – an annual talent shortfall of 46,000 workers. On average, cybersecurity roles take 21% longer to fill than other IT jobs. ● The U.S. Bureau of Labor Statistics expects 31% hiring growth for Cybersecurity Analysts between 2019 and 2029, growing much faster than average in other careers. You should be comfortable working with computers, be willing to develop new technical skills, and enjoy collaborative problem solving and communicating solutions. By the end of this program, you will have completed a real-world security breach hands-on project and applied concepts through industry tool virtual labs to provide you with the confidence to start a career in cybersecurity. This program is ACE® approved - you can earn up to 10 college credits, the equivalent of 2 ½ associate degree-level courses.
应用的学习项目
Throughout the program, you will use virtual labs and internet sites that will provide you with practical skills with applicability to real jobs that employers value, including:
Tools: Wireshark, IBM QRadar, IBM MaaS360, IBM Guardium, IBM Resilient, i2 Enterprise Insight Analysis
Labs: SecurityLearningAcademy.com
Libraries: Python
Projects: Investigate a real-world security breach identifying the attack, vulnerabilities, costs and prevention recommendations.
初级
No degree or prior experience required. You should be comfortable working with computers.
英语(English)
字幕:英语(English), 阿拉伯语(Arabic), 法语(French), (欧洲人讲的)葡萄牙语, 意大利语, 越南语, 德语(German), 俄语(Russian), 西班牙语(Spanish)
初级
No degree or prior experience required. You should be comfortable working with computers.
英语(English)
字幕:英语(English), 阿拉伯语(Arabic), 法语(French), (欧洲人讲的)葡萄牙语, 意大利语, 越南语, 德语(German), 俄语(Russian), 西班牙语(Spanish)
塑造技能,做好工作准备
无论您是想开始新的职业生涯,还是改变目前职业,Coursera 专业证书都能帮您为开始工作做好准备。选择最适合的时间和地点,自行安排学习进度。立即注册,探索新的职业道路,可免费试用 7 天。您可以随时暂停学习或结束订阅。
实践项目
将您的技能应用到实践项目,并丰富您的简历内容,进而向潜在雇主展示您已为开始工作做好准备。您需要成功完成项目以获得证书。
获得职业证书
当完后计划中的所有课程后,您将获得一张证书。您可以将其在专业网络上分享,并获得使用职业支持资源的权限,这能够为您开启职业生涯提供助力。许多招聘合作伙伴认可我们的许多专业证书,并且我们还有许多合作伙伴可以帮助您准备认证考试。您可以在适用的各个专业证书页面上找到更多信息。 提供方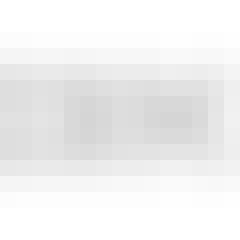 IBM
IBM is the global leader in business transformation through an open hybrid cloud platform and AI, serving clients in more than 170 countries around the world. Today 47 of the Fortune 50 Companies rely on the IBM Cloud to run their business, and IBM Watson enterprise AI is hard at work in more than 30,000 engagements. IBM is also one of the world's most vital corporate research organizations, with 28 consecutive years of patent leadership. Above all, guided by principles for trust and transparency and support for a more inclusive society, IBM is committed to being a responsible technology innovator and a force for good in the world.
获取来自 北德克萨斯大学 的 Bachelor of Applied Arts and Sciences 可帮助您准备好:
常见问题
此课程是 100% 在线学习吗?是否需要现场参加课程?

What jobs can I get with cybersecurity skills?

How long does it take to complete the Professional Certificate?

What background knowledge is necessary?

Do I need to take the courses in a specific order?

How do you share your proof of completion with the educational institutions for transferring credit?

Where can I find more information on ACE credit recommendations?
还有其他问题吗?请访问 学生帮助中心。