您将学到的内容有
An intro level understanding of basic tenets of psychopathology, including how to identify indications of distress

Empathic approaches to engaging with individuals in distress and evidence-based strategies for supporting yourself and others

An awareness of historical precedent in the discipline of mental health and how that history affects modern-day perceptions of psychopathology

An intro level understanding of symptomatology, intervention strategies, and relevant contextual factors of broad experiences of psychopathology.
---
您将获得的技能
Motivation

History

Psychology

behavior

goal setting
关于此 专项课程
This specialization provides an introduction to the study of abnormal psychology, with a survey of various mental health concerns through both a modern and historical lens. It concludes with an opportunity to practice effecting behavioral change in your own life through an overview of scientifically-supported treatment strategies. The specialization is not intended to be a replacement for therapy, nor a replacement for formal psychiatric training, but - through a series of lectures, readings, and reflective projects - you will learn many of the basic tenets of how diagnosis and treatment have been applied throughout the existence of the discipline of psychology, how to empathically respond to people in distress, and some basic tools to make desired changes in your own life.
应用的学习项目
Throughout all three courses, you will be asked to engage with reflective strategies and journaling - which you are free to share or keep private, at your preference. These prompted activities will reflect on your own understandings and experiences with the topics, ultimately guiding you through activities to identify opportunities for empathy towards others and create behavioral changes in your own day to day life.
初级
This course is an introduction to abnormal psychology, and no previous expertise is needed.
初级
This course is an introduction to abnormal psychology, and no previous expertise is needed.
加入课程
Coursera 专项课程是帮助您掌握一门技能的一系列课程。若要开始学习,请直接注册专项课程,或预览专项课程并选择您要首先开始学习的课程。当您订阅专项课程的部分课程时,您将自动订阅整个专项课程。您可以只完成一门课程,您可以随时暂停学习或结束订阅。访问您的学生面板,跟踪您的课程注册情况和进度。
实践项目
每个专项课程都包括实践项目。您需要成功完成这个(些)项目才能完成专项课程并获得证书。如果专项课程中包括单独的实践项目课程,则需要在开始之前完成其他所有课程。
获得证书
在结束每门课程并完成实践项目之后,您会获得一个证书,您可以向您的潜在雇主展示该证书并在您的职业社交网络中分享。 Introduction to Abnormal Psychology
This course presents an overview of the major domains of abnormal psychology. The course is made up of 5 modules, the first of which provides an introduction to the field through discussions of the concept of psychological abnormality, assessment and classification, and the major models in use for understanding psychological abnormality. The remaining four modules provide overviews of major domains of abnormal psychology, including mood disorders, anxiety disorders, stress and trauma-related disorders, and schizophrenia spectrum disorders. Lectures within each of these modules address symptoms and behaviors, epidemiology, causal theories, treatment interventions and multicultural findings and considerations.
History of Mental Illness
Our lexicon of mental illness is immense: There currently are hundreds of classified disorders and an extensive assortment of medications and therapies. This course explores the history of this productive science -- its discoveries, classifications, and treatments of psychiatric distress. The excursion begins with a general introduction and proceeds to explore 4 kinds of mental illness: neurasthenia, depression, attention deficits (ADD/ADHD), and narcissism. Each kind is examined in terms of its scientific research and classification; treatments developed to cure or alleviate its symptoms; lived-experiences of those so diagnosed with the disorder; and critical reflection on the diagnosis.
Creating Behavioral Change
In this course you will learn about understanding and changing mental and physical health behavior. We will examine both the historical context and the current science. Major topics will include fundamental behavioral principles and basic elements of empirically supported individual treatments (e.g., motivational interviewing, cognitive behavioral therapies). Lectures and examples will illustrate both the theory and the practice of evidence-based approaches to behavior change. You will engage in a course-long behavior change experiment as well as brief quizzes. Please note: this course is designed to introduce you to a range of contemporary approaches to behavioral treatments; however, it will not provide the skills needed to implement psychological interventions with others (this requires years of graduate training) nor is it designed to address or resolve your own psychological problems.
提供方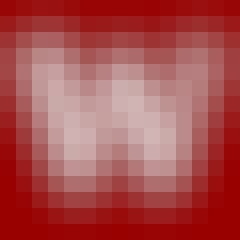 卫斯连大学
Wesleyan University, founded in 1831, is a diverse, energetic liberal arts community where critical thinking and practical idealism go hand in hand. With our distinctive scholar-teacher culture, creative programming, and commitment to interdisciplinary learning, Wesleyan challenges students to explore new ideas and change the world. Our graduates go on to lead and innovate in a wide variety of industries, including government, business, entertainment, and science.
常见问题
此课程是 100% 在线学习吗?是否需要现场参加课程?

Do I need to have taken an introductory psychology course?
还有其他问题吗?请访问 学生帮助中心。