算法 专项课程
Learn To Think Like A Computer Scientist. Master the fundamentals of the design and analysis of algorithms. 您将获得的技能
Algorithms
Dynamic Programming
Greedy Algorithm
Divide And Conquer Algorithms
Randomized Algorithm
Sorting Algorithm
Graphs
Data Structure
Hash Table
Spanning Tree
Np-Completeness
关于此 专项课程
Algorithms are the heart of computer science, and the subject has countless practical applications as well as intellectual depth. This specialization is an introduction to algorithms for learners with at least a little programming experience. The specialization is rigorous but emphasizes the big picture and conceptual understanding over low-level implementation and mathematical details. After completing this specialization, you will be well-positioned to ace your technical interviews and speak fluently about algorithms with other programmers and computer scientists. About the instructor: Tim Roughgarden has been a professor in the Computer Science Department at Stanford University since 2004. He has taught and published extensively on the subject of algorithms and their applications.
应用的学习项目
Learners will practice and master the fundamentals of algorithms through several types of assessments. Every week, there is a multiple choice quiz to test your understanding of the most important concepts. There are also weekly programming assignments, where you implement one of the algorithms covered in lecture in a programming language of your choosing. Each course concludes with a multiple-choice final exam.
英语(English)
字幕:英语(English), 阿拉伯语(Arabic), 法语(French), (欧洲人讲的)葡萄牙语, 意大利语, 越南语, 德语(German), 俄语(Russian), 西班牙语(Spanish)
英语(English)
字幕:英语(English), 阿拉伯语(Arabic), 法语(French), (欧洲人讲的)葡萄牙语, 意大利语, 越南语, 德语(German), 俄语(Russian), 西班牙语(Spanish)
加入课程
Coursera 专项课程是帮助您掌握一门技能的一系列课程。若要开始学习,请直接注册专项课程,或预览专项课程并选择您要首先开始学习的课程。当您订阅专项课程的部分课程时,您将自动订阅整个专项课程。您可以只完成一门课程,您可以随时暂停学习或结束订阅。访问您的学生面板,跟踪您的课程注册情况和进度。
实践项目
每个专项课程都包括实践项目。您需要成功完成这个(些)项目才能完成专项课程并获得证书。如果专项课程中包括单独的实践项目课程,则需要在开始之前完成其他所有课程。
获得证书
在结束每门课程并完成实践项目之后,您会获得一个证书,您可以向您的潜在雇主展示该证书并在您的职业社交网络中分享。 提供方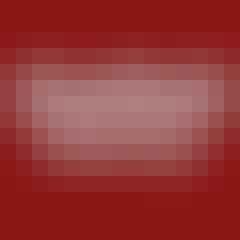 斯坦福大学
The Leland Stanford Junior University, commonly referred to as Stanford University or Stanford, is an American private research university located in Stanford, California on an 8,180-acre (3,310 ha) campus near Palo Alto, California, United States.
常见问题
Can I just enroll in a single course?

Can I take the course for free?

此课程是 100% 在线学习吗?是否需要现场参加课程?

Do I need to take the courses in a specific order?

Will I earn university credit for completing the Specialization?
还有其他问题吗?请访问 学生帮助中心。