The Pronunciation of American English 专项课程
Improve Your Pronunciation of American English. Build your communication skills by mastering the sounds and "music" of American English.

您将获得的技能
English Language

Pronunciation
关于此 专项课程
This specialization is intended for anyone who wants to achieve clearer, more understandable pronunciation of American English to help them communicate more easily and effectively. Through these four courses, you will learn about and practice consonant and vowel sounds, along with aspects of the "music" of English, including word stress, intonation, and connected speech. Clearer pronunciation leads to success in business, education, or any field where English is required.
应用的学习项目
Learners will improve their pronunciation by practicing realistic dialogues and other interactive exercises. They will put their new knowledge and skills to use by analyzing a passage of authentic spoken English and preparing and recording a reflection on their own learning, with the aim of improving their ability to be understood and also to understand others in real-life oral communication.
英语(English)
字幕:英语(English), 阿拉伯语(Arabic), 法语(French), (欧洲人讲的)葡萄牙语, 意大利语, 越南语, 德语(German), 俄语(Russian), 西班牙语(Spanish)
英语(English)
字幕:英语(English), 阿拉伯语(Arabic), 法语(French), (欧洲人讲的)葡萄牙语, 意大利语, 越南语, 德语(German), 俄语(Russian), 西班牙语(Spanish)
加入课程
Coursera 专项课程是帮助您掌握一门技能的一系列课程。若要开始学习,请直接注册专项课程,或预览专项课程并选择您要首先开始学习的课程。当您订阅专项课程的部分课程时,您将自动订阅整个专项课程。您可以只完成一门课程,您可以随时暂停学习或结束订阅。访问您的学生面板,跟踪您的课程注册情况和进度。
实践项目
每个专项课程都包括实践项目。您需要成功完成这个(些)项目才能完成专项课程并获得证书。如果专项课程中包括单独的实践项目课程,则需要在开始之前完成其他所有课程。
获得证书
在结束每门课程并完成实践项目之后,您会获得一个证书,您可以向您的潜在雇主展示该证书并在您的职业社交网络中分享。 提供方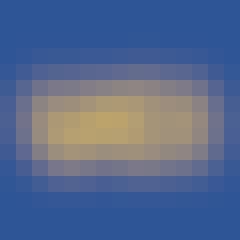 加州大学尔湾分校
Since 1965, the University of California, Irvine has combined the strengths of a major research university with the bounty of an incomparable Southern California location. UCI's unyielding commitment to rigorous academics, cutting-edge research, and leadership and character development makes the campus a driving force for innovation and discovery that serves our local, national and global communities in many ways.
常见问题
此课程是 100% 在线学习吗?是否需要现场参加课程?

What background knowledge is necessary?

Do I need to take the courses in a specific order?

What will I be able to do upon completing the Specialization?
还有其他问题吗?请访问 学生帮助中心。