高级机器学习 专项课程
Deep Dive Into The Modern AI Techniques. You will teach computer to see, draw, read, talk, play games and solve industry problems. 您将获得的技能
Recurrent Neural Network
Tensorflow
Convolutional Neural Network
Deep Learning
Data Analysis
Feature Extraction
Feature Engineering
Xgboost
Bayesian Optimization
Gaussian Process
Markov Chain Monte Carlo (MCMC)
Variational Bayesian Methods
关于此 专项课程
This specialization gives an introduction to deep learning, reinforcement learning, natural language understanding, computer vision and Bayesian methods. Top Kaggle machine learning practitioners and CERN scientists will share their experience of solving real-world problems and help you to fill the gaps between theory and practice. Upon completion of 7 courses you will be able to apply modern machine learning methods in enterprise and understand the caveats of real-world data and settings.
应用的学习项目
You will master your skills by solving a wide variety of real-world problems like image captioning and automatic game playing throughout the course projects. You will gain the hands-on experience of applying advanced machine learning techniques that provide the foundation to the current state-of-the art in AI.
高级
面向相关领域的从业人员而设计面向相关领域从业人士。
英语(English)
字幕:英语(English), 韩语, 法语(French), 巴西葡萄牙语, 俄语(Russian), 西班牙语(Spanish)
高级
面向相关领域的从业人员而设计面向相关领域从业人士。
英语(English)
字幕:英语(English), 韩语, 法语(French), 巴西葡萄牙语, 俄语(Russian), 西班牙语(Spanish)
提供方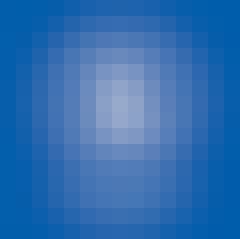 国立高等经济大学
National Research University - Higher School of Economics (HSE) is one of the top research universities in Russia. Established in 1992 to promote new research and teaching in economics and related disciplines, it now offers programs at all levels of university education across an extraordinary range of fields of study including business, sociology, cultural studies, philosophy, political science, international relations, law, Asian studies, media and communicamathematics, engineering, and more.

常见问题
Can I just enroll in a single course?

可以!点击您感兴趣的课程卡开始注册即可。注册并完成课程后,您可以获得可共享的证书,或者您也可以旁听该课程免费查看课程资料。如果您订阅的课程是某专项课程的一部分,系统会自动为您订阅完整的专项课程。访问您的学生面板,跟踪您的进度。

Can I take the course for free?

是的,Coursera 可以为无法承担费用的学生提供助学金。通过点击左侧"注册"按钮下的"助学金"链接可以申请助学金。您可以根据屏幕提示完成申请,申请获批后会收到通知。您需要针对专项课程中的每一门课程完成上述步骤,包括毕业项目。了解更多。

此课程是 100% 在线学习吗?是否需要现场参加课程?

此课程完全在线学习,无需到教室现场上课。您可以通过网络或移动设备随时随地访问课程视频、阅读材料和作业。

As prerequisites we assume calculus and linear algebra (especially derivatives, matrices and operations with them), probability theory (random variables, distributions, moments), basic programming in python (functions, loops, numpy), basic machine learning (linear models, decision trees, boosting and random forests). Our intended audience are all people who are already familiar with basic machine learning and want to get a hand-on experience of research and development in the field of modern machine learning.

Do I need to take the courses in a specific order?

We recommend taking the "Intro to Deep Learning" course first as most of the subsequent courses will build on its material. All other courses can be taken in any order.

Will I earn university credit for completing the Specialization?

Coursera courses and certificates don't carry university credit, though some universities may choose to accept Specialization Certificates for credit. Check with your institution to learn more.

After completing 7 courses of the Specialization you will be able to:

Use modern deep neural networks for various machine learning problems with complex inputs;

Participate in data science competitions and use the most popular and effective machine learning tools;

Adopt the best practices of data exploration, preprocessing and feature engineering;

Perform Bayesian inference, understand Bayesian Neural Networks and Variational Autoencoders;

Use reinforcement learning methods to build agents for games and other environments;

Solve computer vision problems with a combination of deep models and classical computer vision algorithms;

Outline state-of-the-art techniques for natural language tasks, such as sentiment analysis, semantic slot filling, summarization, topics detection, and many others;

Build goal-oriented dialogue agents and train them to hold a human-like conversation;

Understand limitations of standard machine learning methods and design new algorithms for new tasks.
还有其他问题吗?请访问 学生帮助中心。