职场成功 专项课程
Build Essential Skills for the Workplace. Improve your employability and advance in today's dynamic workforce.

您将学到的内容有
Apply management principles and problem-solving skills

Communicate with co-workers and produce clear and concise writing

Manage your time and plan projects effectively

Understand finance and use winning negotiation strategies
---
您将获得的技能
Project Management

Information Technology (IT) Management

Communication

Negotiation

Leadership

Team Management

Task Management

Management

Planning

Plan

Accounting

Financial Ratio
关于此 专项课程
This series of courses will help you build, develop and hone the essential skills needed to improve your employability and advancement in today's dynamic workforce. The courses in this Specialization may be taken in any order. Each course can also be taken independently. The Specialization concludes with a Capstone project that will give you the opportunity to integrate and apply the skills you have gained throughout the courses to your individual and organizational needs.
应用的学习项目
The purpose of the Capstone Project in the Career Success Specialization is for you to apply the methods and techniques you learned in the series of courses to a personal experience, giving you a way to communicate your value to potential employers. You'll focus your communication, management, negotiation, problem solving, business writing, time management, finance, entrepreneurship, and project management skills into a single project that demonstrates your career readiness.
英语(English)
字幕:英语(English), 阿拉伯语(Arabic), 法语(French), (欧洲人讲的)葡萄牙语, 意大利语, 巴西葡萄牙语, 越南语, 韩语, 德语(German), 俄语(Russian), 西班牙语(Spanish), 哈萨克语, 匈牙利语, 乌克兰语, 中文(简体), 南非荷兰语, 捷克语, 乌尔都语, 印度尼西亚语, 泰卢固语, 立陶宛语
英语(English)
字幕:英语(English), 阿拉伯语(Arabic), 法语(French), (欧洲人讲的)葡萄牙语, 意大利语, 巴西葡萄牙语, 越南语, 韩语, 德语(German), 俄语(Russian), 西班牙语(Spanish), 哈萨克语, 匈牙利语, 乌克兰语, 中文(简体), 南非荷兰语, 捷克语, 乌尔都语, 印度尼西亚语, 泰卢固语, 立陶宛语
加入课程
Coursera 专项课程是帮助您掌握一门技能的一系列课程。若要开始学习,请直接注册专项课程,或预览专项课程并选择您要首先开始学习的课程。当您订阅专项课程的部分课程时,您将自动订阅整个专项课程。您可以只完成一门课程,您可以随时暂停学习或结束订阅。访问您的学生面板,跟踪您的课程注册情况和进度。
实践项目
每个专项课程都包括实践项目。您需要成功完成这个(些)项目才能完成专项课程并获得证书。如果专项课程中包括单独的实践项目课程,则需要在开始之前完成其他所有课程。
获得证书
在结束每门课程并完成实践项目之后,您会获得一个证书,您可以向您的潜在雇主展示该证书并在您的职业社交网络中分享。 提供方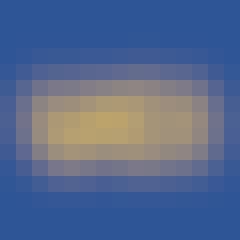 加州大学尔湾分校
Since 1965, the University of California, Irvine has combined the strengths of a major research university with the bounty of an incomparable Southern California location. UCI's unyielding commitment to rigorous academics, cutting-edge research, and leadership and character development makes the campus a driving force for innovation and discovery that serves our local, national and global communities in many ways.
常见问题
此课程是 100% 在线学习吗?是否需要现场参加课程?

Do I have to take the courses in this Specialization in a specific order?

What resources will I need for this Specialization?

How do I complete the Specialization?
还有其他问题吗?请访问 学生帮助中心。