Competitive Strategy and Organization Design 专项课程
Excel in Competitive Strategy & Organization. Acquire theoretical knowledge & tools to master internal & external strategic management challenges 您将获得的技能
Organization Design
Strategic Management
Game Theory
Strategic Thinking
Competition (Economics)
Pricing
Marketing
Competitiveness
Business Strategy
Organizational Structure
关于此 专项课程
Paired with humorous elements and illustrating examples, the Competitive Strategy and Organization Design specialization is the ideal choice for curious individuals who enjoy unique learning experiences and innovative teaching approaches. Its style is likely to appeal especially to young, middle-aged and young-at-heart learners. The specialization is indended for learners interested in engaging in fundamental theories and concepts of strategy and organization and applying these to practice. Employed professionals and management students will benefit from deepening and refreshing their existing knowledge by means of our specialization. Learners with non-business backgrounds will gain valuable additional business insights complementing their existing knowledge. Participants will learn to understand and analyze ● behavior of organizations in situations in which strategic decisions are interdependent ● strategies to build up and maintain a customer base ● internal workings of an organization as well as its interaction with the outside world, i.e. partners, complementors and competitors ● the design of an effective organization that can compete, grow and adjust flexibly to different environments This specialization is the only online learning program in which students can learn and laugh at the same time. That said, we are looking forward to learning and laughing with you!
应用的学习项目
The specialization is designed for gaining knowledge on the theory and concepts of competitive strategy and organization design. Through illustrating real-world examples, interviews with industry experts as well as own hands-on project experience learners have the opportunity to immediately apply newly gained theoretical insights to practical challenges.
Throughout all modules of the specialization, students' learning process is aided through plenty of interaction opportunities.
In the final industry project, learners can apply all the knowledge gained throughout the specialization to solve a real-life business problem faced by our partner company.
英语(English)
字幕:英语(English), 西班牙语(Spanish), 乌克兰语, 中文(简体), 阿拉伯语(Arabic), 法语(French), 巴西葡萄牙语, 俄语(Russian)
英语(English)
字幕:英语(English), 西班牙语(Spanish), 乌克兰语, 中文(简体), 阿拉伯语(Arabic), 法语(French), 巴西葡萄牙语, 俄语(Russian)
提供方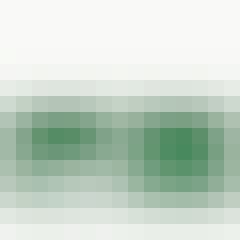 路德维希马克西米利安慕尼黑大学
As one of Europe's leading research universities, LMU Munich is committed to the highest international standards of excellence in research and teaching. Building on its 500-year-tradition of scholarship, LMU covers a broad spectrum of disciplines, ranging from the humanities and cultural studies through law, economics and social studies to medicine and the sciences.
常见问题
Can I just enroll in a single course?

可以!点击您感兴趣的课程卡开始注册即可。注册并完成课程后,您可以获得可共享的证书,或者您也可以旁听该课程免费查看课程资料。如果您订阅的课程是某专项课程的一部分,系统会自动为您订阅完整的专项课程。访问您的学生面板,跟踪您的进度。

Can I take the course for free?

是的,Coursera 可以为无法承担费用的学生提供助学金。通过点击左侧"注册"按钮下的"助学金"链接可以申请助学金。您可以根据屏幕提示完成申请,申请获批后会收到通知。您需要针对专项课程中的每一门课程完成上述步骤,包括毕业项目。了解更多。

此课程是 100% 在线学习吗?是否需要现场参加课程?

此课程完全在线学习,无需到教室现场上课。您可以通过网络或移动设备随时随地访问课程视频、阅读材料和作业。

No background knowledge is required! Anyone interested in learning more about competitive strategies and the strategic design of organizations is welcome to join the Specialization.

Do I need to take the courses in a specific order?

We recommend to take the courses in the presented order, as they build on each other.

Will I earn university credit for completing the Specialization?

Coursera courses and certificates as such do not carry university credit. However, some universities may choose to accept Specialization Certificates for credit. Check with your institution to learn more.

You will improve your ability to analyze and understand strategic decisions of organizations and be able to improve your own decision making. You will have applied your new knowledge to a specific practical case and have gained experience in how to apply theoretical insights in every-day management decision making.
还有其他问题吗?请访问 学生帮助中心。