Cybersecurity: Developing a Program for Your Business 专项课程
Master the Fundamentals of Cybersecurity. Learn to assess cyber threats and protect business information assets.

您将获得的技能
Ransomware

Cybersecurity

Internet Of Things (IOT)

Mobile Security

Wearable Devices

Wearable Technology
关于此 专项课程
Cybersecurity is an essential business skill for the evolving workplace. For-profit companies, government agencies, and not-for-profit organizations all need technologically proficient, business-savvy information technology security professionals. In this Specialization, you will learn about a variety of processes for protecting business assets through policy, education and training, and technology best practices. You'll develop an awareness of the risks and cyber threats or attacks associated with modern information usage, and explore key technical and managerial topics required for a balanced approach to information protection. Topics will include mobility, the Internet of Things, the human factor, governance and management practices.
英语(English)
字幕:英语(English), 阿拉伯语(Arabic), 法语(French), (欧洲人讲的)葡萄牙语, 意大利语, 越南语, 德语(German), 俄语(Russian), 西班牙语(Spanish), 乌尔都语
英语(English)
字幕:英语(English), 阿拉伯语(Arabic), 法语(French), (欧洲人讲的)葡萄牙语, 意大利语, 越南语, 德语(German), 俄语(Russian), 西班牙语(Spanish), 乌尔都语
加入课程
Coursera 专项课程是帮助您掌握一门技能的一系列课程。若要开始学习,请直接注册专项课程,或预览专项课程并选择您要首先开始学习的课程。当您订阅专项课程的部分课程时,您将自动订阅整个专项课程。您可以只完成一门课程,您可以随时暂停学习或结束订阅。访问您的学生面板,跟踪您的课程注册情况和进度。
实践项目
每个专项课程都包括实践项目。您需要成功完成这个(些)项目才能完成专项课程并获得证书。如果专项课程中包括单独的实践项目课程,则需要在开始之前完成其他所有课程。
获得证书
在结束每门课程并完成实践项目之后,您会获得一个证书,您可以向您的潜在雇主展示该证书并在您的职业社交网络中分享。 提供方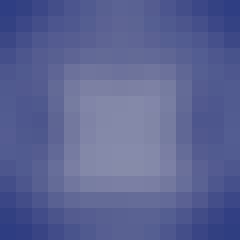 乔治亚大学系统
The University System of Georgia is composed of 28 higher education institutions including 4 research universities, 2 regional universities, 12 state universities, 13 state colleges and the Skidaway Institute of Oceanography. The Georgia Public Library System, encompassing 61 library systems throughout Georgia, is also part of the University System.
常见问题
此课程是 100% 在线学习吗?是否需要现场参加课程?

What background knowledge is necessary?

Do I need to take the courses in a specific order?

What will I be able to do upon completing the Specialization?
还有其他问题吗?请访问 学生帮助中心。