地理信息系统 (GIS) 专项课程
Map Your World With GIS. Explore the tools, concepts, and terminology of spatial analysis and modeling

您将学到的内容有
Create and work with raster data.

Develop and analyze data for the geospatial analysis project.

Develop a large processing workflow in ModelBuilder.

Interpret and explain the results you obtained in comparison to your original GIS question and/or hypothesis.
---
您将获得的技能
Geographic Information System (GIS)
Satellite
Imagery Analysis
Model Building
spatial visualization
Spatial Analysis
Data Analysis
Data Visualization (DataViz)
Software
Analytics
Workflow
Data Management
关于此 专项课程
Knowledge of Geographic Information Systems (GIS) is an increasingly sought after skill in industries from agriculture to public health. This Specialization, offered in partnership with ArcGIS developer Esri, will teach the skills you need to successfully use GIS software in a professional setting. You will learn how to analyze your spatial data, use cartography techniques to communicate your results in maps, and collaborate with peers in GIS and GIS-dependent fields. In the final Capstone Project, you will create a professional-quality GIS portfolio piece using a combination of data identification and collection, analytical map development, and spatial analysis techniques. Interested in learning advanced GIS topics? Check out the Spatial Data Analysis and Visualization MasterTrack™ Program.
应用的学习项目
Learners will work through the various course projects to gain experience and skills related to geographic information systems. Each course reviews the concepts in a final project to reinforce your learning. Each course builds on the knowledge of the previous and the Specialization culminates with a capstone where you will design and execute a complete GIS-based analysis – from identifying a concept, question or issue you wish to develop, all the way to final data products and maps that you can add to your portfolio.
初级
Comfortable using a computer. Experience with data analysis is useful, but not required.
英语(English)
字幕:英语(English), 法语(French), 巴西葡萄牙语, 俄语(Russian), 西班牙语(Spanish)
初级
Comfortable using a computer. Experience with data analysis is useful, but not required.
英语(English)
字幕:英语(English), 法语(French), 巴西葡萄牙语, 俄语(Russian), 西班牙语(Spanish)
提供方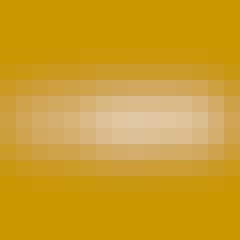 加州大学戴维斯分校
UC Davis, one of the nation's top-ranked research universities, is a global leader in agriculture, veterinary medicine, sustainability, environmental and biological sciences, and technology. With four colleges and six professional schools, UC Davis and its students and alumni are known for their academic excellence, meaningful public service and profound international impact.

常见问题
可以!点击您感兴趣的课程卡开始注册即可。注册并完成课程后,您可以获得可共享的证书,或者您也可以旁听该课程免费查看课程资料。如果您订阅的课程是某专项课程的一部分,系统会自动为您订阅完整的专项课程。访问您的学生面板,跟踪您的进度。

是的,Coursera 可以为无法承担费用的学生提供助学金。通过点击左侧"注册"按钮下的"助学金"链接可以申请助学金。您可以根据屏幕提示完成申请,申请获批后会收到通知。您需要针对专项课程中的每一门课程完成上述步骤,包括毕业项目。了解更多。

此课程是 100% 在线学习吗?是否需要现场参加课程?

此课程完全在线学习,无需到教室现场上课。您可以通过网络或移动设备随时随地访问课程视频、阅读材料和作业。

此专项课程不提供大学学分,但部分大学可能会选择接受专项课程证书作为学分。查看您的合作院校了解详情。

What software do I need and where can I get it?

The Specialization uses ArcGIS for Desktop. Instructions will be provided inside the course to download a free educational license. Please check below to make sure your computer meets the requirements to run ArcGIS.

What GIS software does this specialization cover? Do you cover QGIS, MapWindow, etc?

We use the Esri suite of products in this specialization because it is in the most demand across the broadest set of industries. We cover ArcGIS Desktop, specifically ArcMap and ArcCatalog, with an introduction to ArcGIS Online. Learners comfortable with computers will be able to take what is learned in these classes and apply it to other GIS systems, though they are not explicitly taught in this specialization.

What type of computer do I need to use ArcGIS and complete the course?

ArcGIS requires a computer running Microsoft Windows, please visit Esri's website to view the current system requirements for ArcGIS Desktop: http://desktop.arcgis.com/en/desktop/latest/get-started/system-requirements/arcgis-desktop-system-requirements.html.

If you would like to take the course using a Mac, it is possible, but you must feel comfortable setting up and installing Microsoft Windows on your Mac, either using virtualization software such as VirtualBox (free), BootCamp (free), Parallels, or VMWare. If you do not already have a Windows license, a free trial is available, but then you may be required to purchase a license in the future. A forum post in the first course includes tips from other students who have gone through the courses using a Mac to help you get set up. Still, getting the software set up on a Mac (or Linux) is ultimately up to you and not currently a supported configuration for this course. We hope to offer cross-platform training in the near future.

Do I need to know anything about GIS to take this specialization?

This specialization is for beginners, and assumes no pre-existing knowledge of GIS. Pre-existing knowledge in GIS will help you to absorb concepts more quickly, but is not required.

What is required to verify and complete the paid specialization?

Students need to pay the specialization fee, verify their identity (requires a webcam and physical keyboard). To learn more about the verification process please visit: https://www.coursera.org/signature/. If you have issues with the verification process please visit the troubleshooting page: https://learner.coursera.help/hc/en-us/articles/201212579-Verification-Troubleshooting

How often do courses in the specialization run? If I miss this session, when can I join?

All courses in the specialization, except the final capstone project, have sessions that begin weekly, so if you miss a session or fall behind, you can enroll when you're ready. Courses each take about 4 weeks to complete, depending on the pace you follow. The capstone project runs approximately every 8 weeks in order to ensure enough students are in the course to give feedback and grades. The capstone project also takes longer (recommended time is about 8 weeks).
还有其他问题吗?请访问 学生帮助中心。