Learn English: Intermediate Grammar 专项课程
Master Intermediate Grammar. Boost your knowledge and use of grammar at the intermediate level

您将获得的技能
English Grammar
Perfect Tenses
English Language
Adjective
Grammar
Writing
Apposition
关于此 专项课程
This specialization covers common topics in intermediate grammar, such as perfect verb tenses and adjective clauses. It will also cover "tricky English" grammar topics that learners of English often find frustrating. The capstone will give you a chance to review all of the knowledge you've learned in the courses and create a multi-media "scrapbook" of grammar to keep with you after the specialization ends.
英语(English)
字幕:英语(English), 阿拉伯语(Arabic), 法语(French), 巴西葡萄牙语, 越南语, 俄语(Russian), 西班牙语(Spanish), 印地语, 巴西葡萄牙语, 印度尼西亚语, 斯洛伐克语
英语(English)
字幕:英语(English), 阿拉伯语(Arabic), 法语(French), 巴西葡萄牙语, 越南语, 俄语(Russian), 西班牙语(Spanish), 印地语, 巴西葡萄牙语, 印度尼西亚语, 斯洛伐克语
提供方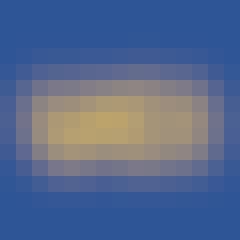 加州大学尔湾分校
Since 1965, the University of California, Irvine has combined the strengths of a major research university with the bounty of an incomparable Southern California location. UCI's unyielding commitment to rigorous academics, cutting-edge research, and leadership and character development makes the campus a driving force for innovation and discovery that serves our local, national and global communities in many ways.
常见问题
Can I just enroll in a single course?

可以!点击您感兴趣的课程卡开始注册即可。注册并完成课程后,您可以获得可共享的证书,或者您也可以旁听该课程免费查看课程资料。如果您订阅的课程是某专项课程的一部分,系统会自动为您订阅完整的专项课程。访问您的学生面板,跟踪您的进度。

Can I take the course for free?

是的,Coursera 可以为无法承担费用的学生提供助学金。通过点击左侧"注册"按钮下的"助学金"链接可以申请助学金。您可以根据屏幕提示完成申请,申请获批后会收到通知。您需要针对专项课程中的每一门课程完成上述步骤,包括毕业项目。了解更多。

此课程是 100% 在线学习吗?是否需要现场参加课程?

此课程完全在线学习,无需到教室现场上课。您可以通过网络或移动设备随时随地访问课程视频、阅读材料和作业。

Learners are expected to have some basic knowledge of English grammar, such as the simple present and simple past verb tenses.

Do I need to take the courses in a specific order?

It is recommended that you take the courses in order, but they can be taken in any order.

Will I earn university credit for completing the Specialization?

You should talk to your university to find out if they will give you credit. The University of California, Irvine does not give credit for this specialization.

Upon completing the specialization, you will be able to use the perfect verb tenses and modals correctly most of the time. You will also be able to use adjective clauses and other concepts of intermediate grammar more effectively.
还有其他问题吗?请访问 学生帮助中心。