Data Analysis and Presentation Skills: the PwC Approach 专项课程
Make Smarter Business Decisions With Data Analysis. Understand data, apply data analytics tools and create effective business intelligence presentations

您将获得的技能
Data Analysis

Microsoft Excel

Data Visualization (DataViz)

Presentation

Data-Informed Decision-Making

Big Data

Pivot Table

Data Cleansing

Dashboard (Business)

Data Virtualization

Communication

Presentation Design
关于此 专项课程
If you are a PwC Employee, gain access to the PwC Specialization and Courses for free using the instructions on Vantage. This Specialization will help you get practical with data analysis, turning business intelligence into real-world outcomes. We'll explore how a combination of better understanding, filtering, and application of data can help you solve problems faster - leading to smarter and more effective decision-making. You'll learn how to use Microsoft Excel, PowerPoint, and other common data analysis and communication tools, and perhaps most importantly, we'll help you to present data to others in a way that gets them engaged in your story and motivated to act. Please note: If you'd like to audit the courses in this Specialization, you'll need to enroll in each course separately and then you will see the audit option. This specialization was created by PricewaterhouseCoopers LLP with an address at 300 Madison Avenue, New York, New York, 10017.
应用的学习项目
This specialization will include a project at the end of each module and a capstone project at the end of the specialization. Each project will provide you the chance to apply the skills of that lesson. In the first module you'll plan an analysis approach, in the second and third modules you will analyze sets of data using the Excel skills you learn. In the fourth module you will prepare a business presentation.
In the final Capstone Project, you'll apply the skills you've learned by working through a mock client business problem. You'll analyze a set of data, looking for the business insights. Then you'll create and visualize your findings, before recording a video to present your recommendations to the client.
英语(English)
字幕:英语(English), 阿拉伯语(Arabic), 法语(French), (欧洲人讲的)葡萄牙语, 意大利语, 越南语, 韩语, 德语(German), 俄语(Russian), 土耳其语(Turkish), 西班牙语(Spanish), 日语
英语(English)
字幕:英语(English), 阿拉伯语(Arabic), 法语(French), (欧洲人讲的)葡萄牙语, 意大利语, 越南语, 韩语, 德语(German), 俄语(Russian), 土耳其语(Turkish), 西班牙语(Spanish), 日语
加入课程
Coursera 专项课程是帮助您掌握一门技能的一系列课程。若要开始学习,请直接注册专项课程,或预览专项课程并选择您要首先开始学习的课程。当您订阅专项课程的部分课程时,您将自动订阅整个专项课程。您可以只完成一门课程,您可以随时暂停学习或结束订阅。访问您的学生面板,跟踪您的课程注册情况和进度。
实践项目
每个专项课程都包括实践项目。您需要成功完成这个(些)项目才能完成专项课程并获得证书。如果专项课程中包括单独的实践项目课程,则需要在开始之前完成其他所有课程。
获得证书
在结束每门课程并完成实践项目之后,您会获得一个证书,您可以向您的潜在雇主展示该证书并在您的职业社交网络中分享。 提供方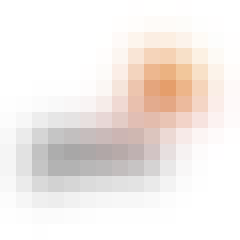 普华永道
With offices in 157 countries and more than 208,000 people, PwC is among the leading professional services networks in the world. Our purpose is to build trust in society and solve important problems. We help organisations and individuals create the value they're looking for, by delivering quality in assurance, tax and advisory services.
常见问题
此课程是 100% 在线学习吗?是否需要现场参加课程?

What background knowledge is necessary?

Do I need to take the courses in a specific order?

What will I be able to do upon completing the Specialization?

How do I audit the Specialization?

What tools do I need for this Specialization?
还有其他问题吗?请访问 学生帮助中心。