零基础 Python 入门 专项课程
Learn to Program and Analyze Data with Python. Develop programs to gather, clean, analyze, and visualize data.

您将学到的内容有
Install Python and write your first program

Describe the basics of the Python programming language

Use variables to store, retrieve and calculate information

Utilize core programming tools such as functions and loops
---
您将获得的技能
Json
Xml
Python Programming
Database (DBMS)
Python Syntax And Semantics
Basic Programming Language
Computer Programming
Data Structure
Tuple
Web Scraping
Sqlite
SQL
关于此 专项课程
This Specialization builds on the success of the Python for Everybody course and will introduce fundamental programming concepts including data structures, networked application program interfaces, and databases, using the Python programming language. In the Capstone Project, you'll use the technologies learned throughout the Specialization to design and create your own applications for data retrieval, processing, and visualization.
英语(English)
字幕:英语(English), 阿拉伯语(Arabic), 中文(简体), 韩语, 德语(German), 土耳其语(Turkish), 法语(French), 俄语(Russian), 西班牙语(Spanish), 巴西葡萄牙语
英语(English)
字幕:英语(English), 阿拉伯语(Arabic), 中文(简体), 韩语, 德语(German), 土耳其语(Turkish), 法语(French), 俄语(Russian), 西班牙语(Spanish), 巴西葡萄牙语
提供方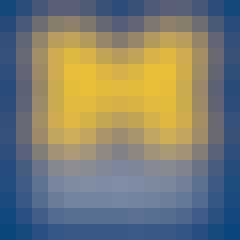 密歇根大学
The mission of the University of Michigan is to serve the people of Michigan and the world through preeminence in creating, communicating, preserving and applying knowledge, art, and academic values, and in developing leaders and citizens who will challenge the present and enrich the future.
常见问题
可以!点击您感兴趣的课程卡开始注册即可。注册并完成课程后,您可以获得可共享的证书,或者您也可以旁听该课程免费查看课程资料。如果您订阅的课程是某专项课程的一部分,系统会自动为您订阅完整的专项课程。访问您的学生面板,跟踪您的进度。

是的,Coursera 可以为无法承担费用的学生提供助学金。通过点击左侧"注册"按钮下的"助学金"链接可以申请助学金。您可以根据屏幕提示完成申请,申请获批后会收到通知。您需要针对专项课程中的每一门课程完成上述步骤,包括毕业项目。了解更多。

此课程是 100% 在线学习吗?是否需要现场参加课程?

此课程完全在线学习,无需到教室现场上课。您可以通过网络或移动设备随时随地访问课程视频、阅读材料和作业。

此专项课程不提供大学学分,但部分大学可能会选择接受专项课程证书作为学分。查看您的合作院校了解详情。

How often is each course in the Specialization offered?

Each course in the Specialization is offered on a regular schedule, with sessions starting about once per month. If you don't complete a course on the first try, you can easily transfer to the next session, and your completed work and grades will carry over. The Capstone Project will be offered three times per year.

This Specialization is designed to serve as an on-ramp for programming, and has no pre-requisites. The pace of the first two courses is aimed at those with no programming experience at all.

What are the payment options?

You can pay for the entire Specialization upfront, or pay individually for each course as you progress. Financial aid is available for learners who qualify.

Do I need to take the courses in a specific order?

We recommend taking the courses in the order presented, as each subsequent course will build on material from previous courses.

Will I earn university credit for completing the Python for Everybody Specialization?

Coursera courses and certificates don't carry university credit, though some universities may choose to accept Specialization Certificates for credit. Check with your institution to learn more.

What will I be able to do upon completing the Python for Everybody Specialization?

If you are new to programming, this Specialization will prepare you to take other courses and develop advanced skills. Recommended follow-up courses include Johns Hopkins University's Data Science Specialization and the University of Michigan's Web Design Specialization. If you have some prior experience in data analysis, this Specialization is an excellent way to add Python skills to your repertoire.

What if I already earned a Course Certificate in Programming for Everybody (Python)?

If you previously earned a verified Course Certificate for the Programming for Everybody (Python) course, you will automatically receive credit for completing courses 1 and 2 in the Specialization. You may begin with the third course of the Specialization, and you will receive a Specialization Certificate upon successful completion of courses 3 and 4 and the Capstone Project. However, if you earned an unverified Statement of Accomplishment, you will need to earn Course Certificates in all four courses, and successfully complete the Capstone Project.
还有其他问题吗?请访问 学生帮助中心。