如何开创一项属于自己的事业 专项课程
How to Start A Business. In this course you will actually start a business and demystify the business creation process. 您将获得的技能
Leadership
Lean Startup
Plan
Entrepreneurship
关于此 专项课程
This specialization is a guide to creating your own business. We will cover a progression of topics necessary for successful business creation including: mindset, ideation, planning, action and strategy. Rather than just describing what to do, the focus will be on guiding you through the process of actualy doing it. The Capstone course will bring all of the tools and lessons discussed together for you to launch your business. It may not be the business of your dreams, but it will be a functional business giving you the execution capability to start something you are passionate about.
英语(English)
字幕:英语(English), 法语(French), 巴西葡萄牙语, 俄语(Russian), 西班牙语(Spanish)
英语(English)
字幕:英语(English), 法语(French), 巴西葡萄牙语, 俄语(Russian), 西班牙语(Spanish)
提供方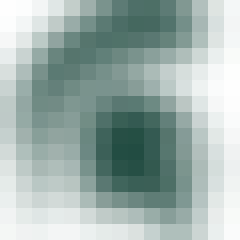 密歇根州立大学
Michigan State University has been advancing the common good with uncommon will for more than 150 years.
常见问题
可以!点击您感兴趣的课程卡开始注册即可。注册并完成课程后,您可以获得可共享的证书,或者您也可以旁听该课程免费查看课程资料。如果您订阅的课程是某专项课程的一部分,系统会自动为您订阅完整的专项课程。访问您的学生面板,跟踪您的进度。

是的,Coursera 可以为无法承担费用的学生提供助学金。通过点击左侧"注册"按钮下的"助学金"链接可以申请助学金。您可以根据屏幕提示完成申请,申请获批后会收到通知。您需要针对专项课程中的每一门课程完成上述步骤,包括毕业项目。了解更多。

此课程是 100% 在线学习吗?是否需要现场参加课程?

此课程完全在线学习,无需到教室现场上课。您可以通过网络或移动设备随时随地访问课程视频、阅读材料和作业。

此专项课程不提供大学学分,但部分大学可能会选择接受专项课程证书作为学分。查看您的合作院校了解详情。

Do I need to take the courses in a specific order?

Not necessarily, but the courses do tend to build on one another so you may get a more complete picture if you complete them in the intended order.
还有其他问题吗?请访问 学生帮助中心。