Trading Strategies in Emerging Markets 专项课程
Design your own Trading Strategy. Develop and test an emerging market trading strategy 您将获得的技能
Trading Strategy
Algorithmic Trading
Financial Ratio
Trading
Cost
Financial Statement
Post-Earnings-Announcement Drift (PEAD)
F1 Score
关于此 专项课程
This Specialization equips individual investors and money managers with the skills required to develop their own trading strategies and test them. When you complete the Specialization, you'll be ready to apply eight ready-made trading strategies, based on rigorous academic research, that have been shown to be. You'll also be able to design your own trading strategy, back test it, and measure its performance.
应用的学习项目
In the capstone project, the learners will be able to design a new trading strategy and evaluate it using the tools learned in the course. They will also be able to integrate it with the existing portfolio and also develop a plan to start a hedge fund.
英语(English)
字幕:英语(English), 法语(French), 巴西葡萄牙语, 俄语(Russian), 西班牙语(Spanish)
英语(English)
字幕:英语(English), 法语(French), 巴西葡萄牙语, 俄语(Russian), 西班牙语(Spanish)
提供方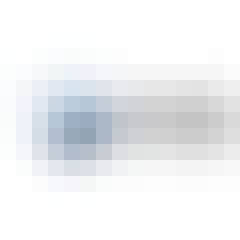 印度商学院
The Indian School of Business has successfully put India on the global map of management education by nurturing young leaders with an understanding of developing economies and the society at large. Through innovations in curricula and pedagogy to reflect the shifting business landscape, the ISB is committed to providing the best venue for management education to meet the growing need to develop young leaders who can manage global challenges.
常见问题
Can I just enroll in a single course?

可以!点击您感兴趣的课程卡开始注册即可。注册并完成课程后,您可以获得可共享的证书,或者您也可以旁听该课程免费查看课程资料。如果您订阅的课程是某专项课程的一部分,系统会自动为您订阅完整的专项课程。访问您的学生面板,跟踪您的进度。

Can I take the course for free?

是的,Coursera 可以为无法承担费用的学生提供助学金。通过点击左侧"注册"按钮下的"助学金"链接可以申请助学金。您可以根据屏幕提示完成申请,申请获批后会收到通知。您需要针对专项课程中的每一门课程完成上述步骤,包括毕业项目。了解更多。

此课程是 100% 在线学习吗?是否需要现场参加课程?

此课程完全在线学习,无需到教室现场上课。您可以通过网络或移动设备随时随地访问课程视频、阅读材料和作业。

This Specialization is designed for beginners, and has no pre-requisites. The pace of the first courses is aimed at those with no prior knowledge of trading.

Do I need to take the courses in a specific order?

We recommend taking the courses in the order presented, as each subsequent course will build on material from previous courses.

Will I earn university credit for completing the Specialization?

Coursera courses and certificates don't carry university credit, though some universities may choose to accept Specialization Certificates for credit. Check with your institution to learn more.

After completing the specialization, you will be able to design your own strategies and back test them using real market data. You can also measure the performance of your strategy.
还有其他问题吗?请访问 学生帮助中心。